If you enjoy this content, please share!
A couple years ago, Clay and I visited and wrote about Anakeesta in Gatlinburg, TN. We recently had the opportunity to visit again. I LOVE Anakeesta so I was beyond excited when they offered to host our anniversary visit. Clay and I are celebrating 25 years of marriage this year and couldn't have asked for a more beautiful place to celebrate! There is something so romantic about celebrating our anniversary at Anakeesta. In this post, I will show you a little bit of Anakeesta in the fall. I also want to tell you about their winter activity coming up in a few days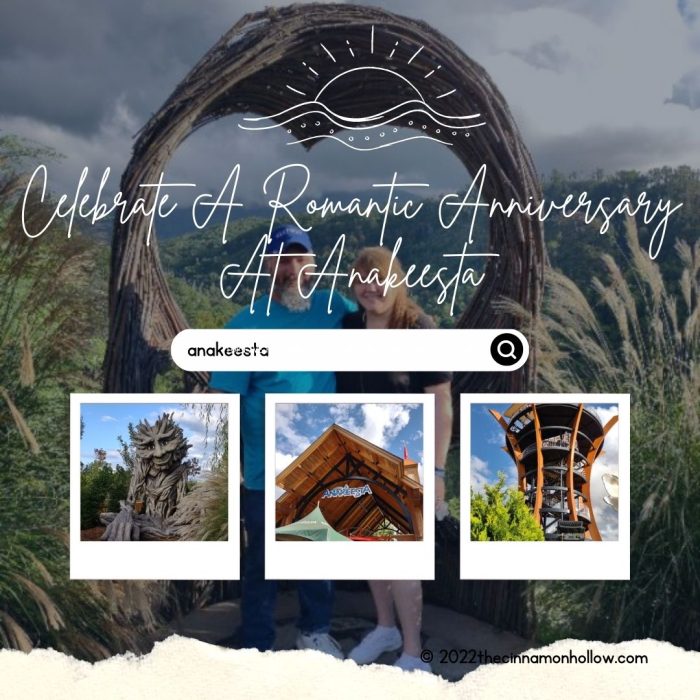 I had all intentions of getting this post out to you in October, but some big life events and illness got in the way. So, I'm just now getting to edit and write everything. I'm so sorry I missed sharing this years Halloween fun with you, in time for you to visit, but I think you'll love the upcoming winter activities at Anakeesta. (here's a link to Anakeesta Halloween 2019)
First things first – our main article is posted over at our lifestyle blog, Cinnamon Hollow, so be sure to check that post out, as well, for several more photos and info! I meant to do the main post here at Martin Family Adventure and the syndicated post there, but with everything going on this last month, I got myself all kinds of mixed up! OOF!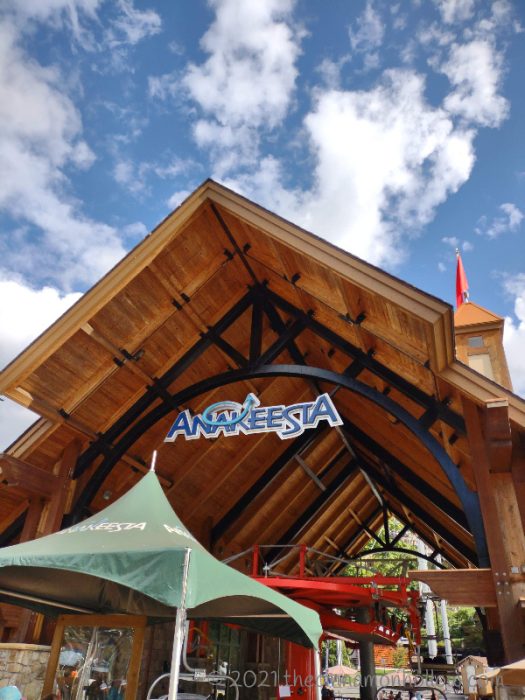 So, there aren't as many photos in this post as over there. But here's the main highlights.
The fall and Halloween decor in October is fantastic! There are pumpkins, scarecrows and witches galore! Everything is cute and fun and not too spooky. So the kids will love it too.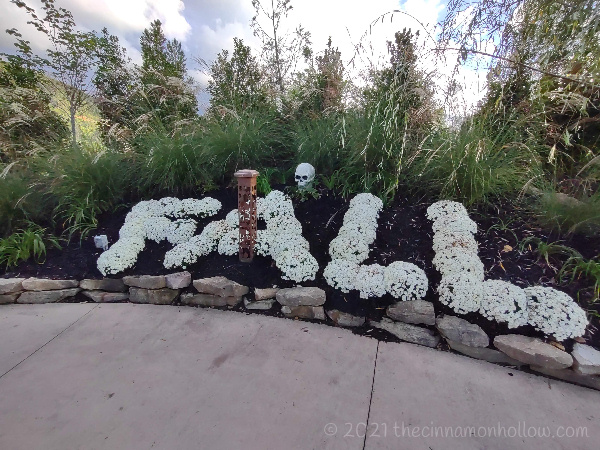 We took a leisurely stroll through the Vista Gardens. There are tons of beautiful flowers planted throughout the garden as well as plenty of photo opps.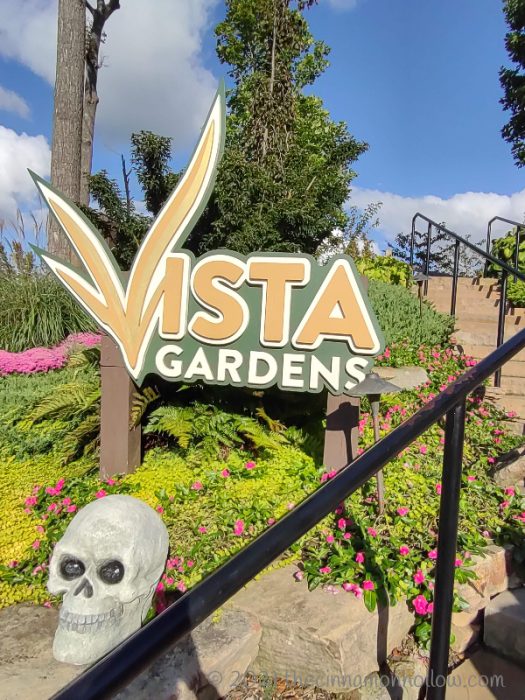 A sweet couple took our photo inside the vine heart arch. (we took their for them too). We took photos of the giant tree man. I can't remember what he is actually called. I told ya, it's been a rough month. My mind is everywhere but where is needs to be right now. All kinds of scattered, unfortunately. I need another trip to relax and clear my mind!!! There are also giant metal sculpted flowers, mini doorways to what looks like fairy houses and much more whimsical decor. Did I mention how much I love it at Anakeesta? I do so much!
The larger photo, below, shows the Anavista Tower which we did not climb. My back and feet were in a mess that weekend and I just couldn't handle the steps after a day of walking and playing. I wish we could have gone to the top, though, for the 360 degree views! Hopefully, next time.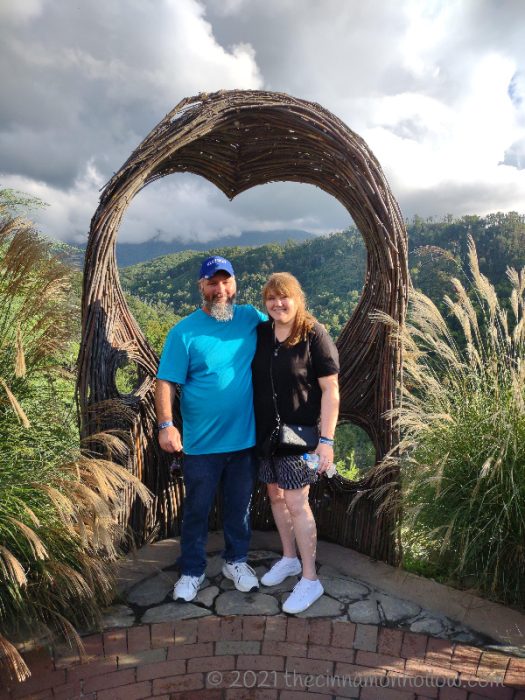 Speaking of views, they are gorgeous and breathtaking! There are several places along the perimeter of Anakeesta as well as the restaurants to sit and take it all in. It is super romantic to sit there with your love, holding hands and looking at the serene beauty of the Smoky Mountains. In the evenings, grab a seat by one of the firepits and enjoy the night air and the lights.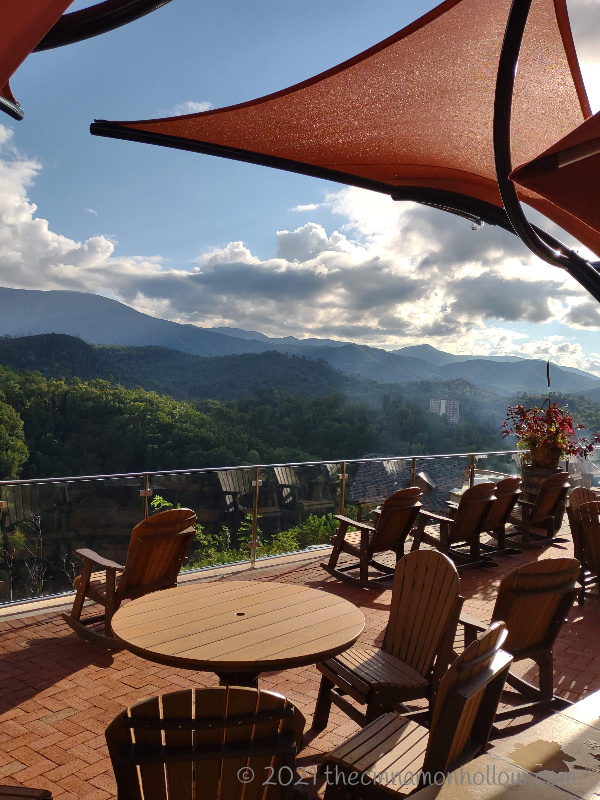 Even though my back and feet were hurting, we did do the Treetop Skywalk. The bridges are a bit tough coming up the opposite side but it's fun to do and super pretty to look out over the bridges. (We also played on some swinging obstacles. OH BOY!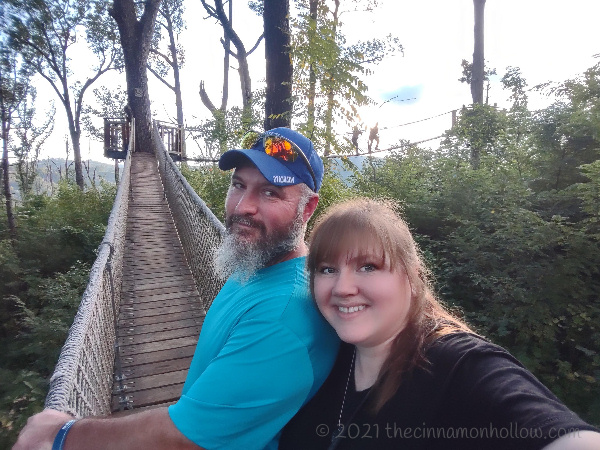 On November 11, things change from fall/Halloween to winter at Anakeesta and in Gatlinburg, in general! The Enchanted Winter Of Lights runs from November 11 – Feb 14. Then, on December 4 and December 11 kids and parents can enjoy breakfast with Santa! I really hope we can afford to take a weekend trip to Gburg and visit Anakeesta this winter! It will be all lit up with Christmas lights and I want to visit!
Make sure you head over to Cinnamon Hollow to see all our photos from our anniversary at Anakeesta. There are several more. If you visit Anakeesta, tag us on Instagram @martinfamilyadventure and show us your fun photos!
.
.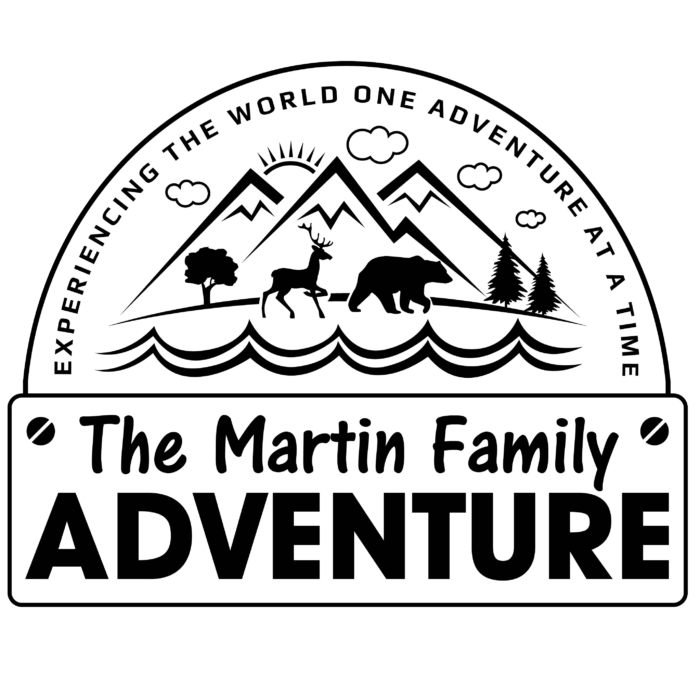 We are The Martin Family, from Kentucky, and we write about all things travel! We're so happy you've joined the adventure with us! We are excited to share our travels, journeys and adventures with you here on our site. We love experiencing the world one adventure at a time! Be sure to follow on YouTube and social media for even more!
"Live life one adventure at a time!" Crystal Martin
If you enjoy this content, please share!