If you enjoy this content, please share!
First let me say that this Beyond The Lens Pigeon Forge review is NOT sponsored in any way. Clay and I did have one free ticket that was in a packet with our cabin reservation so we decided to check it out. We paid for our 2nd ticket as well as the FlyRide tickets. Having gotten that notice out of the way, it was amazing!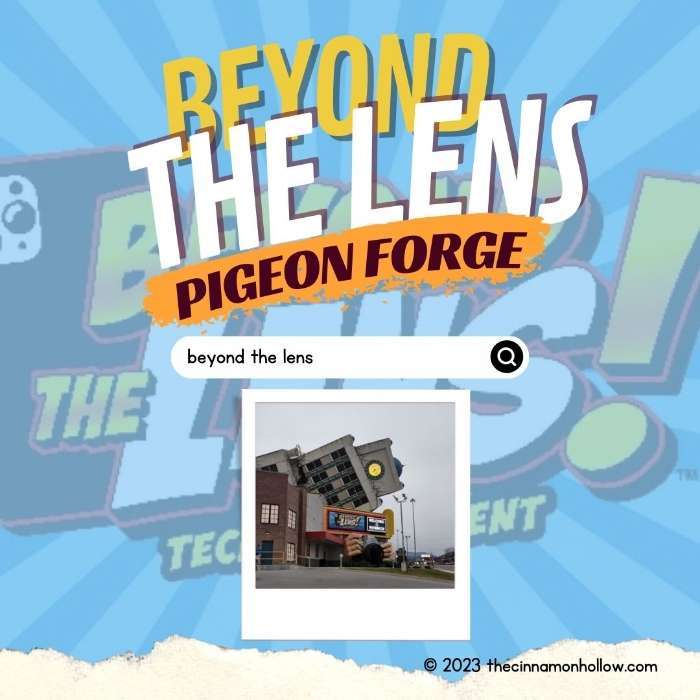 Affiliate links have been used in this post. Purchases made through our links earn us a small commission to pay for our website, without any fees passed on to you. Read our full disclosure policy for more info. Thank you for your support!
Beyond The Lens Pigeon Forge is a fully interactive museum. By that, I mean that all the exhibits had some sort of "play" to them. You didn't just walk through and read. There were game controls, basketball and ski-ball, and selfie spots galore.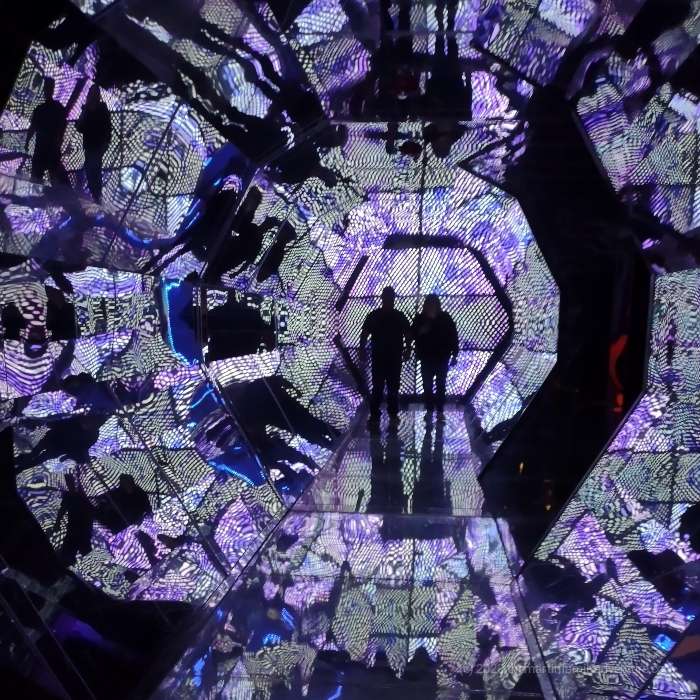 Don't get me wrong, there was PLENTY to read. But it was fun! For instance, the first section showcased video games throughout the decades from Atari to Nintendo, etc. On the console table there were giant built-in controllers so you could play a game associated with that game version.
Clay played Super Mario. It wasn't busy on the cool, drizzly winter day we went so he was able to play for quite some time. On the wall above there were facts about the game console and gaming in general as well as facts from the year it was released. That was the case for each one.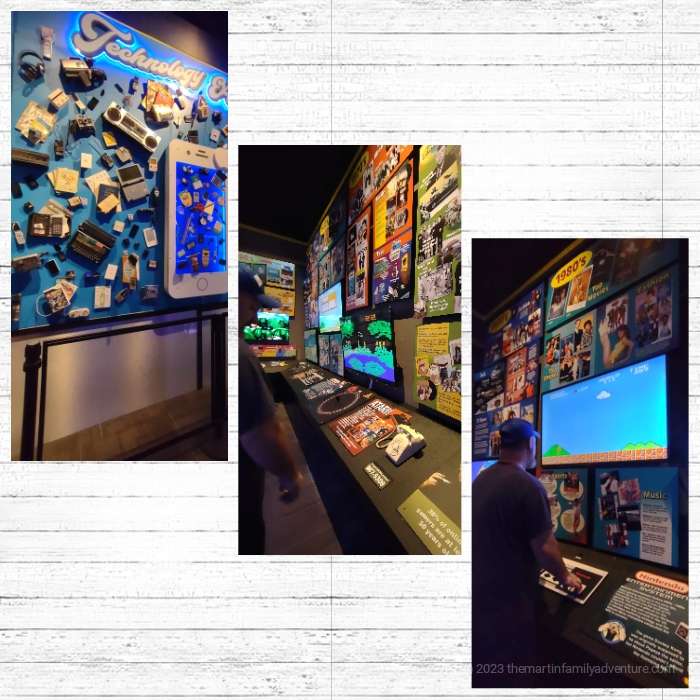 Beyond The Lens Pigeon Forge Game Table
Around the corner there were selfie boxes and murals. I stood in a Barbie box and Clay took a selfie as a G.I. Joe figurine. We also took selfies with aliens and astronauts and even Big Foot!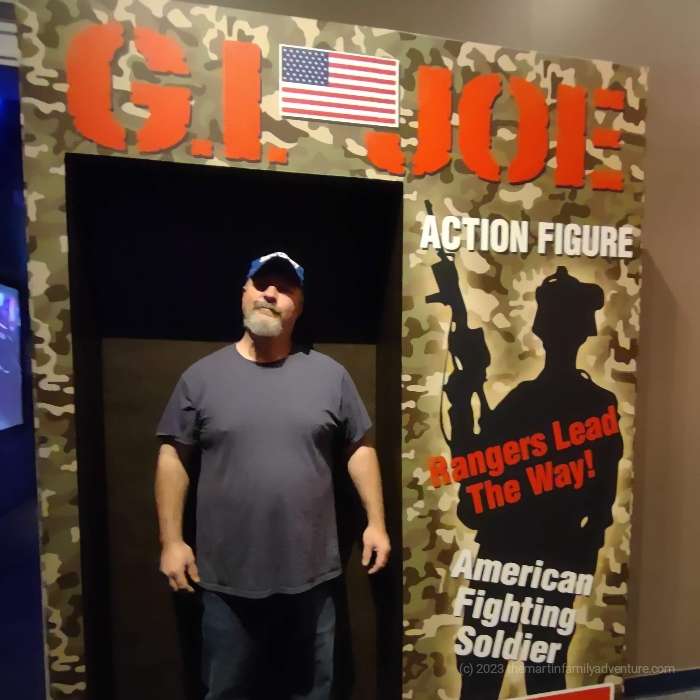 Speaking of Big Foot, there was a console that let you check for reported sightings in your area! I won't say if or how many we had in our area. Ok, there was at least one. 🤣
There was a section dedicated to John F. Kennedy's assassination and theory's surrounding that and affairs that took place between pretty much every single person in that family during that time. That wall map was crazy!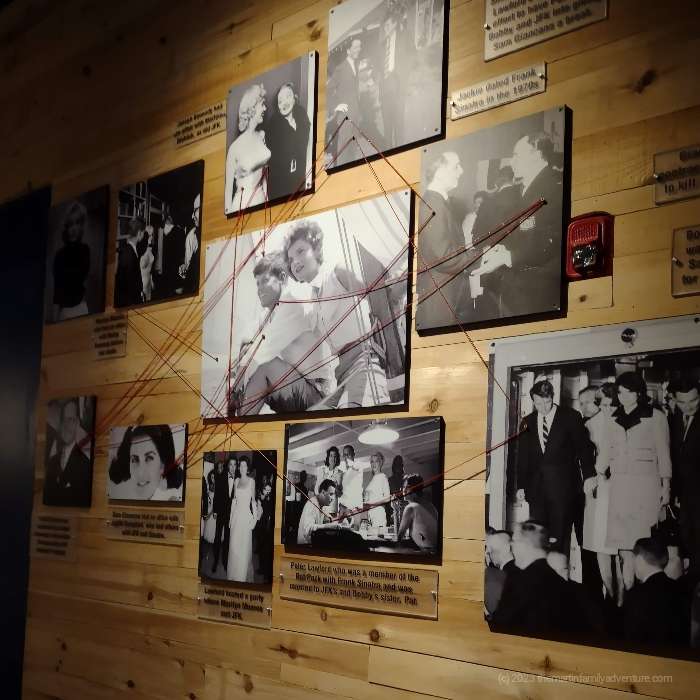 Also, when you first enter, there is a photographer that will take your photo with 2 different poses. You won't know what the backgrounds are until you leave. BUT, you are also given a card with a QR code that you can scan throughout the museum and have a selfie taken.
At the end, when you purchase your photos, (if you choose to) all those selfies will be included in your package! You can also just take selfies on your own throughout the tour but the ones they print are really cool and worth the price. I didn't really understand how that worked so we didn't take advantage of those while we were there. I wish we had because we did end up buying our original photos! This is one of the photos from when we first went in.
Along with the Beyond The Lens museum, we rode their new FlyRide. This ride was phenomenal! I will say that if you have any type of vertigo, you may want to sit this one out or at least know your triggers. I had to close my eyes once or twice as the plane turned but overall I was ok. Here's a link from their YouTube showing a sneak peak of what it is like: https://youtu.be/_9o96666vgw
I wasn't allowed to take any photos inside the ride. All loose items need to be put away but I did get one of the entrance to it.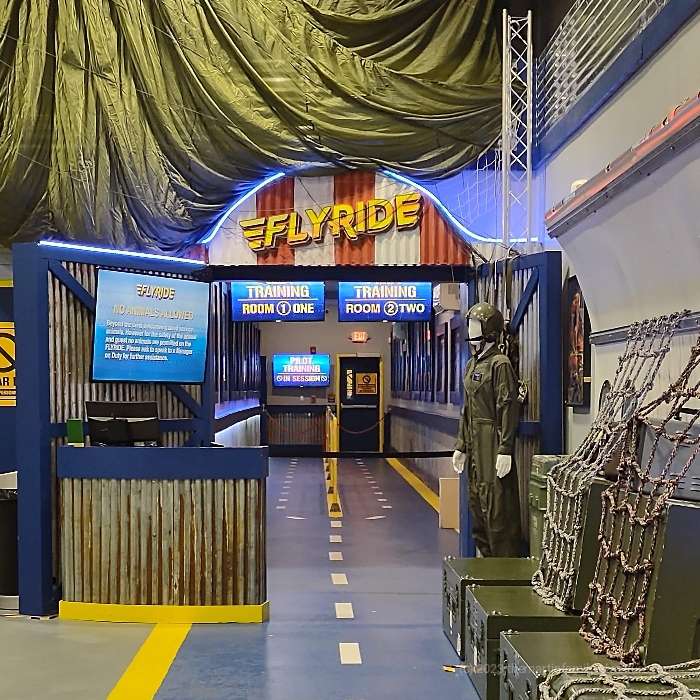 During the ride, your feet are suspended in air and your chair dips and turns as you feel like you soar through the air. In some locations, you will feel water splash on you or smell fragrances associated with the scenery. We smelled pine and sun tan lotion. We were misted from a whale breaching the surface. It was so cool!
The Beyond The Lens museum is located across from the Titanic in Pigeon Forge. If you've ever driven past and wondered if it was worth a visit, it is! At least in my opinion. And Clay's. We had such a great time.
The entire family will love this Smoky Mountain attraction!
I hope you enjoyed this Beyond The Lens Pigeon Forge review and will give it a go the next time you're in the area. Be sure to do the FlyRide if you're able too!
If you love museums, be sure to check out the Alcatraz East Crime Museum in Pigeon Forge as well! You can see our review of that on our sister site.
Have you ever visited Beyond The Lens or done the FlyRide ride?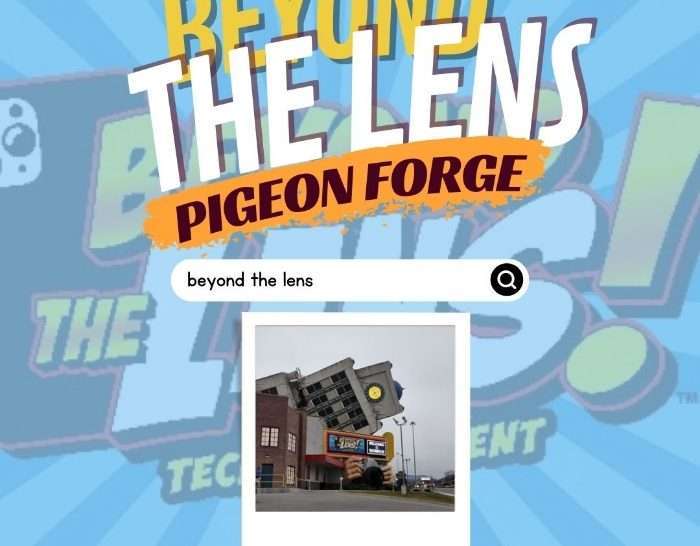 Check out Beyond The Lens And FlyRide!
Looking for more Smoky Mountain fun? Check out this post on Anakeesta.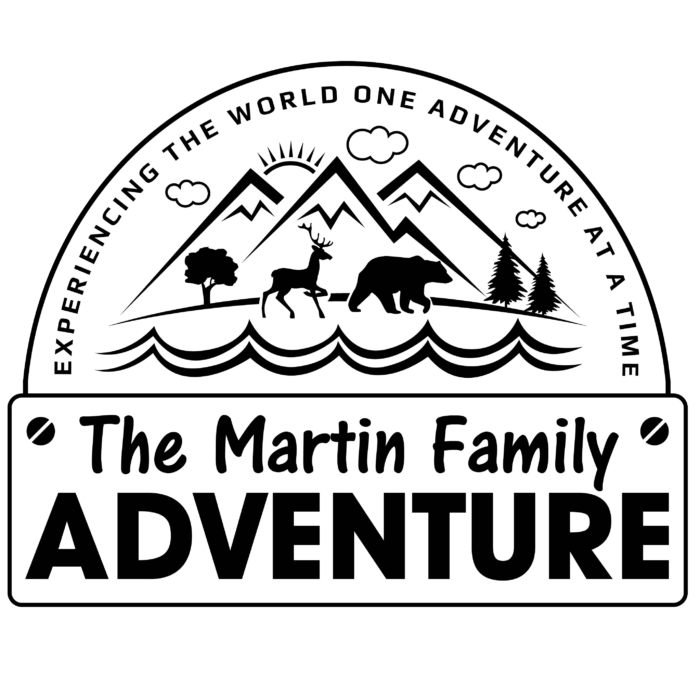 We are The Martin Family, from Kentucky, and we write about all things travel! We're so happy you've joined the adventure with us! We are excited to share our travels, journeys and adventures with you here on our site. We love experiencing the world one adventure at a time! Be sure to follow on YouTube and social media for even more!
"Live life one adventure at a time!" Crystal Martin
If you enjoy this content, please share!