If you enjoy this content, please share!
When Clay and I were first married, nearly 23 years ago, we never did anything special for our anniversaries. We were married right out of highschool and the money just wasn't there. After my mom passed away in 2003, just 10 days before her and my dad's 20th wedding anniversary, we vowed to celebrate each year the best we could.We knew we wanted to travel and take adventures but didn't want to leave the babies behind. Once our kids were a little older, and I was able to bear being away from them a couple days at a time, we decided to visit Gatlinburg for our anniversaries! I've compiled a list of couples activities to do in Gatlinburg in the fall.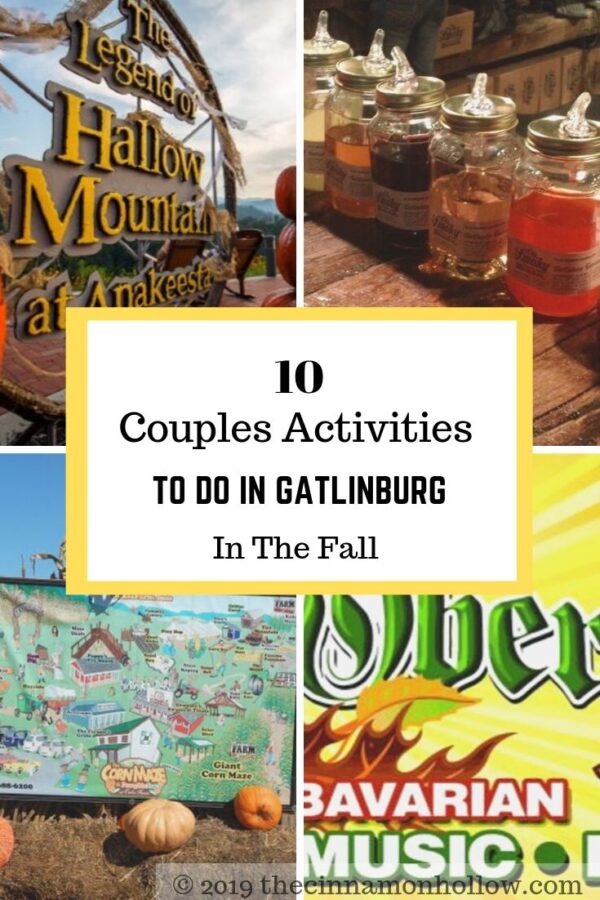 I chose Gatlinburg because that is our most favorite place. We love the peace and tranquility of the mountains. But we also love that there are activities and attractions for folks of all ages. Lodging, food, and attractions are never hard to come by, be it a couples weekend getaway, adults only trip, business trip or a family vacation. We've experienced them all!
1. Breakfast with Pumpkin Pancakes
I'm not sure which Gatlinburg restaurants are serving pumpkin pancakes but I know I saw something, somewhere! If you can't find that, pancakes of any kind are always a welcome breakfast in the cooler months. Pancake Pantry has many varieties. If they're full, there are several other pancake restaurants in the area. You can also drive over to Pigeon Forge to iHop. They have tons of delicious pancake flavors with many seasonal varieties.
If pancakes aren't your ting, check out Crockett's Breakfast Camp for giant skillet breakfasts with all the fix'ins!
2. Ober OktOBERfest
Each year, Ober Gatlinburg hosts it's own version of Oktoberfest. They have an Oompah band inside their Seasons Of Ober restaurant featuring Bavarian Style cuisine during the festival, a beer garden ( Biergarten ), mulled wine (new this year), bratwurst, giant turkey legs, pretzels and themed souvenirs.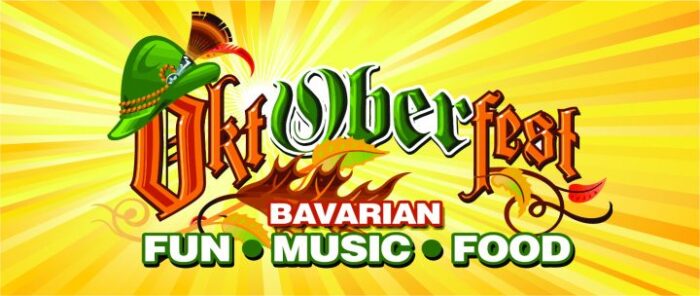 Ober also features many family-friendly activities that are perfect for the young as well as your couples only, anniversary or honeymoon getaway. Couples can ride the chairlift up to Mt. Harrison for breathtaking fall mountain views, ride the alpine coaster, go through the maze, play mini-golf in spring, summer and fall; and the Ski Mountain Coaster, Wildlife Encounter and Indoor Ice Skating year round. For some child-like fun, climb the rock climbing wall (there may be a height/weight limit) or ride the chair-swing. I've done the chair swing with out kids. It was small but fun. Plus, there are plenty of shops to browse inside. Check out the candy shop for homemade fudge!
3. Anakeesta
For a romantic date, ride the Chondola (or take the Ridge Rambler military truck) up to the top of the mountain to Anakeesta. Once there, enjoy dinner at one of their new eateries like the Cliff Top Grill And Bar, Anakeesta Smokehouse and then have dessert at Pearl's Pie in the Sky.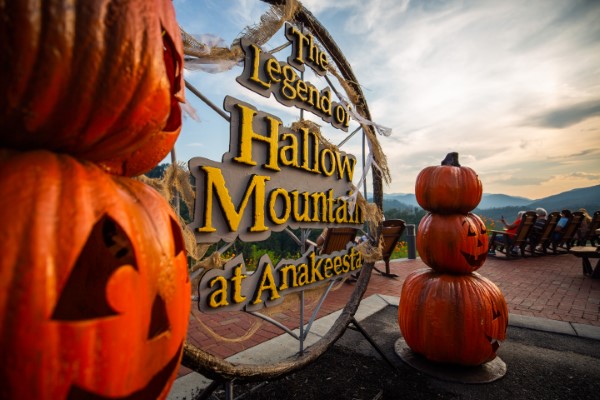 When you've finished eating, take a leisurely stroll along the Firefly Forest, after sunset, for a beautiful lit walk, among the trees, on a 16 bridge Treetop Skywalk, the Vista Gardens with botanical filled walking trails. Take moment of silence to remember those who fought the devastating forest fire, in the Memorial Forest Walk. Then head back to Firefly Village, grab an ice cream and relax in front of the firepit.
During the day you will enjoy amazing views of Gatlinburg and the Smoky Mountains. In the evening, you'll have an incredibly romantic scene for your date night.
If you're looking for something a little spooky, during October, Anakeesta transforms, after dark, with The Legend Of Hallow Mountain! Zombies come out of their graves looking for a way off the mountain. Who says, date night can't have some Halloween type fun?
This is actually an 11th and 12th idea, because there's seriously a ton to do there, but we also love to visit the Titanic Pigeon Forge attraction in Pigeon Forge. If you're into history, this and the Alcatraz museum are great!
4. Visit a pumpkin patch
Kyker Farms pumpkin patch is nearby in Sevier County. They offer a maze, pumpkin patch, hay ride, etc… and at night they have The Trail and Zombie Blasterz. We've never visited that pumpkin patch but we have visited Oakes Farm in Corryton, TN. We plan on visiting them again for this years anniversary trip. We already have our visit planned out! We'll be visiting Anakeesta, Ober and Oakes Farm during our stay, and I can't wait! We enjoy taking a long drive in the fall and this will give us time to just chat and enjoy the beautiful eastern TN scenery.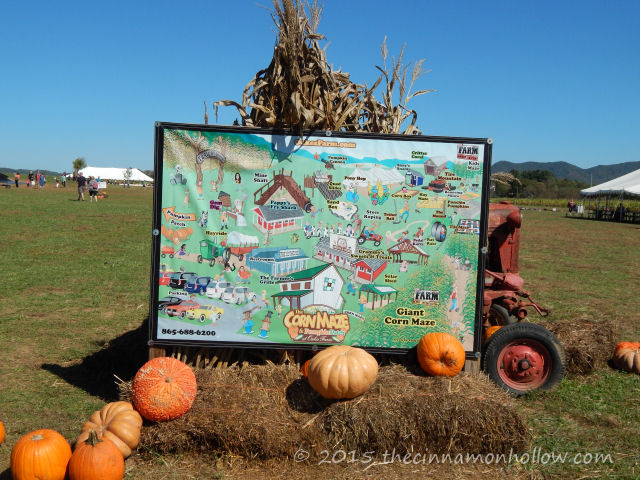 Oakes Farm offers a hay ride, pumpkin patch and themed corn maze. I'll place a map, below the post, so you can grab directions.
5. Apple Cider, Pumpkin Spice Latte, Hot Cocoa and a Donut
I'm not entirely sure where you can get hot apple cider, other than Mt. Harrison at Ober or the pumpkin patches, but I do know you can get delicious donuts at the Donut Fiar in the Gatlinburg Village. They also serve hot cocoa. There are new coffee shops up and down the strip and I'm pretty sure they'll have something pumkin-y to sip on! If not, head over to one of the moonshine distilleries or wineries for their fall fares.
6. Moonshine and Wine
Since you'll be visiting on a couples getaway, I'm assuming you're over 21. If you like to indulge in a little adult beverage from time to time, be sure to check out the moonshine and wine samples Gatlinburg has to offer. There are several new places to try. Our 2 favorite are Sugarland's Distillery and Doc Collier's. We also enjoy Ole Smoky Moonshine and The Barrelhouse but we always make sure to visit the other two when we go.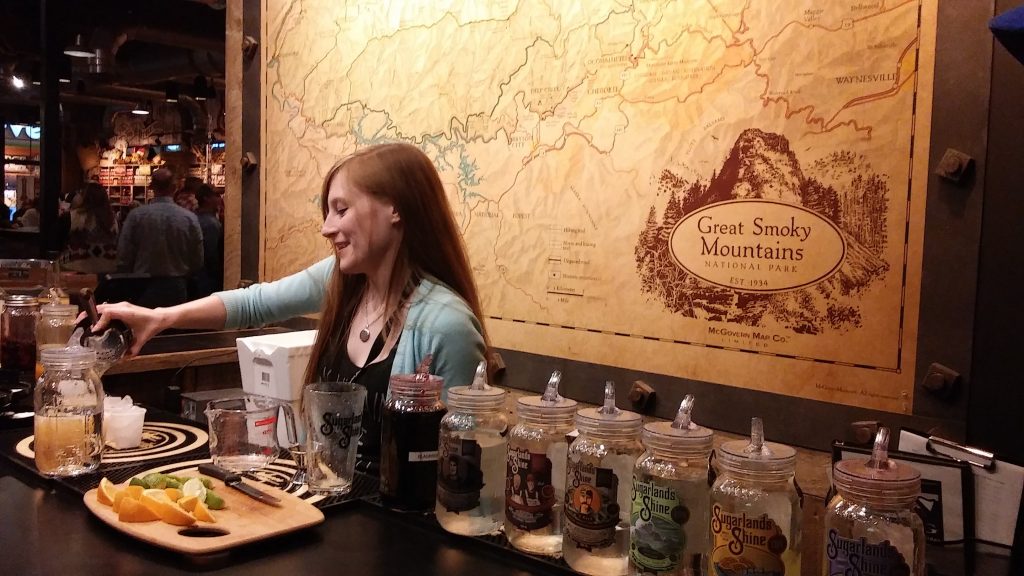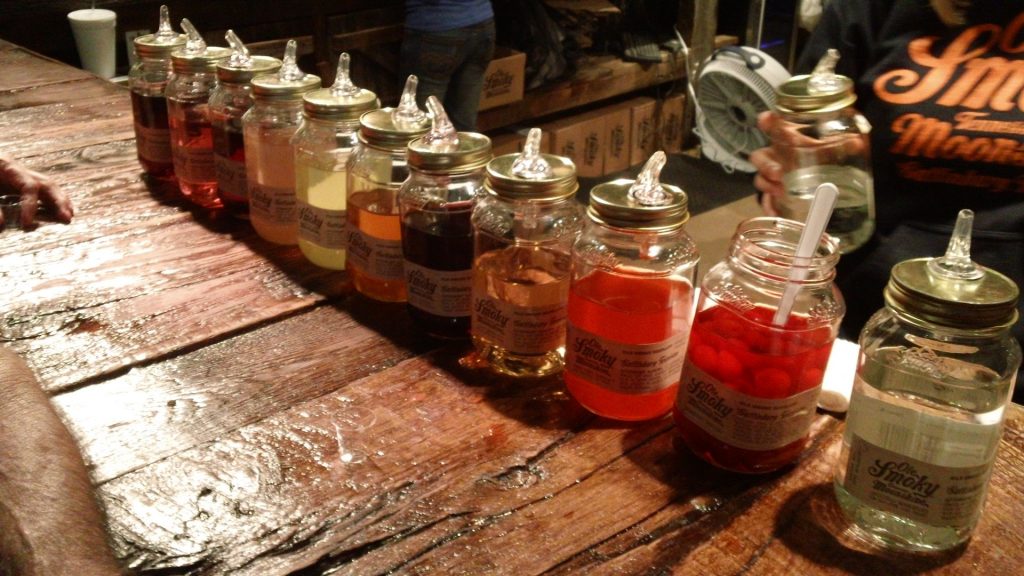 For wine, my absolute favorite is Tennessee Homemade Wines. My 2nd is Sugarland's Cellars. I enjoy all the wineries in Gatlinburg but those are my top 2. Many of the wine tastings are free. The moonshine tastings typically cost $5 but you get a voucher back for $5 off a purchase, plus you get 10 – 14 samples, usually so it's worth it.
We also like the Meade samples available at the Savannah Bee company. Make sure you try the free honey samples too! Tupelo honey is amazing!
7. Shopping
If shopping is your thing, there are loads of shops up and down the Gatlinburg strip, inside the Tram that takes you to Ober, and up at Anakeesta.
8. Sightseeing, Hiking, Driving
Ok, this is, probably, one of my most favorite things to do. This may take you out of the main part of Gatlinburg, but go in the morning, then come back and spend the day in town. It's worth it.
Take a ride across the Roaring Fork Motor Trail. It isn't super long and you'll have plenty of time to enjoy the rest of your day elsewhere. There are several scenic areas for views of the mountains, hiking trails, historic cabins and pull over spots with bathroom facilities.
Head up to Newfound Gap and Clingsman Dome or take a ride through Cades Cove. These will take you a bit longer, but, if fall scenery is what you're after it is so worth it. The views and the fall colors are spectacular! Cades Cove also has many historic cabins to visit as well as a mill and store to purchase milled goods.
Pack a lunch and take a picnic. Just be mindful of bear safety and ALWAYS follow posted rules! "A fed bear is a dead bear". Don't believe me? Look it up.
Ok, sorry to harsh on you for a second but it had to be said. Now back to romantic trips in the fall.
9. Visit a Haunted House
Along with the spooky fun comes a haunted house. If you enjoy a fright-filled adventure on your couples fall getaway, check out Mysterious Mansion and Ripley's Haunted Adventure. Both are sure to scare 'yer socks off!
10. Relax in your cabin hot tub
We, typically, always rent a cabin when it's just the 2 of us. If we're on an adults weekend and want to just try out moonshine and wine samples, we'll rent a motel room within walking distance so no driving. But for our anniversary trips, we always, always, always prefer a cabin!
After a long day out, there is nothing better than relaxing in the hot tub with your love. Relax those muscles, breathe in the fresh, mountain air and bubble your cares away.
I am really looking forward to spending some time, alone, with my husband. Clay and I don't get much time together, just the two of us. So, it will be very nice to enjoy some fall activities together and have some alone time to relax and unwind. I really can't wait for that hot tub!
Those are 10 things we'd recommend as couples activities to do in Gatlinburg in the fall. Leave us a comment, below, with some ideas you have for a fall getaway.
.
.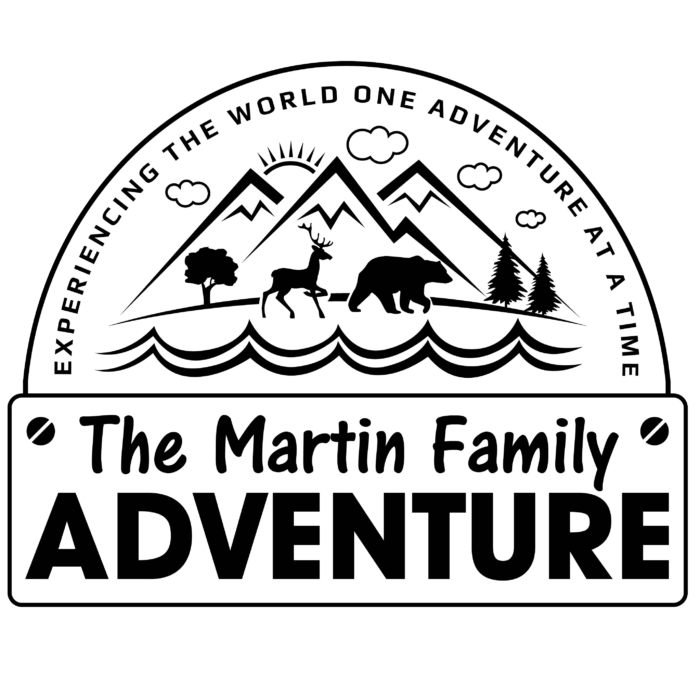 We are The Martin Family, from Kentucky, and we write about all things travel! We're so happy you've joined the adventure with us! We are excited to share our travels, journeys and adventures with you here on our site. We love experiencing the world one adventure at a time! Be sure to follow on YouTube and social media for even more!
"Live life one adventure at a time!" Crystal Martin
If you enjoy this content, please share!