If you enjoy this content, please share!
Do you have travel plans for Valentine's Day, or is there too much pressure to do so on such a busy weekend? Seven bed and breakfasts are coming together to create a Valentine's 'month' and help couples remove the unnecessary pressure that comes with celebrating love on one specific day.
I've posted about many of these B&B's several times over the last few years but there are a few new ones as well. All 7 of these B&B's are offering great packages to allow you and your love to celebrate Valentine's Day any time in February without the pressure of a Holiday deadline.
B&B's Offering a romantic Valentine's Day getaway any time during the month!
BlissWood Bed and Breakfast Ranch in Cat Spring, Texas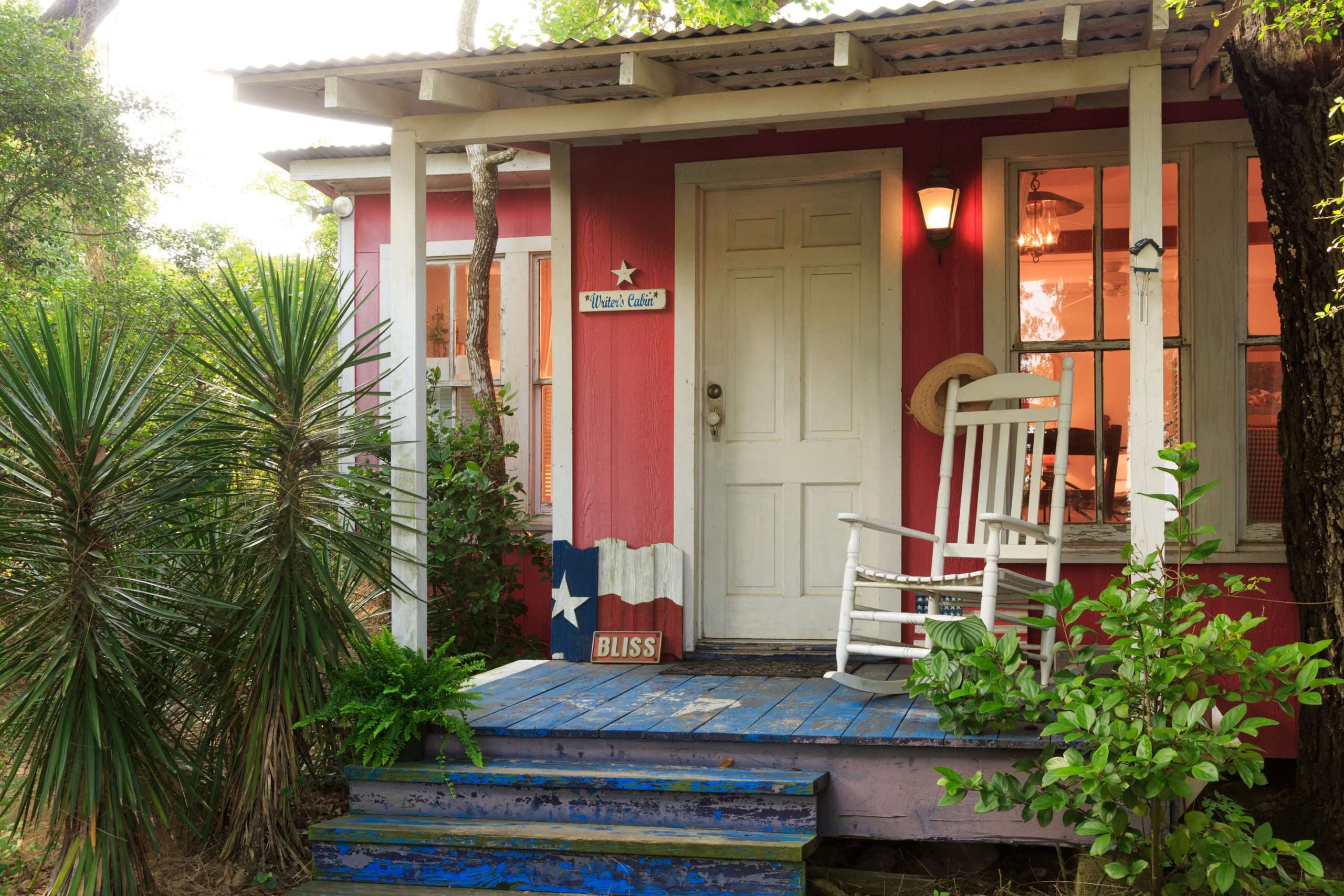 Cupid's Arrow Package: Stay at this 350-acre working ranch in the Texas countryside for a truly memorable experience with chocolate-dipped strawberries, an arrangement of fresh flowers, a bottle of chilled champagne with souvenir flutes, DIY steak dinner kit to cook on your private gas BBQ, including two choice ribeyes, twice-baked stuffed potatoes, and corn on the cob for the grill.
In addition, you'll also experience: 30-minute couples archery session, and private guided horseback ride. Considering upgrading your experience with: 60-minute Couples Massage in your accommodation, add $229. This package costs $479 per couple, plus the cost of lodging, tax and gratuity. A 2-night minimum stay is required. Please visit https://www.blisswood.net/ for more details on this package and your stay.
---
Chehalem Ridge Bed and Breakfast in Newberg, Oregon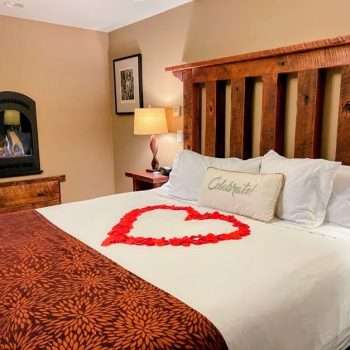 Eat Your Heart Out: Nestled in the Willamette Valley wine country, Chehalem Ridge Bed and Breakfast offers a way to wine and dine in a picturesque setting. Plus, when you book this package at the bed and breakfast, you'll find rose petals in the shape of a heart on the bed, sparkling wine labeled Chehalem Ridge B&B Celebrate!, and a cookie bouquet of homemade sugar cookies in a firey red Chehalem Ridge B&B mug.
If the name sounds familiar, it's because a few years ago the innkeepers made a map to the most picturesque area waterfalls, best places to dine, and biking trails.
If you're up for an adventure-for-two with incredible food and wine, you'll want to reserve now: https://chehalemridge.com/ This add-on package costs $78; a 2-night minimum stay is required.
---
Gillum House Bed and Breakfast in Shinnston, West Virginia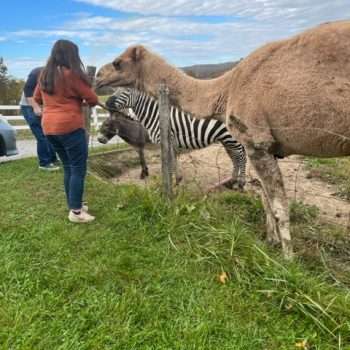 Did You Say Carats?: Gillum House Bed and Breakfast sure knows how to add a dash of whimsy to a romantic getaway. Stay at this West Virginia B&B for two nights in February and you'll receive a heart-shaped cake and a bag of carrots to feed to a camel and a zebra about 2-miles up the road.
It may not be the type of carat your date was seeking but the unexpected jaunt is sure to bring a smile (and lots of photos) to mark the occasion. You'll also receive a roast of coffee in your choice of the 27 different in-house blends to take home in a heart-shaped container. https://gillumhouse.com/
This package costs $375 plus tax and includes the cost of a 2-night stay.
---
Historic Smithton Inn in Ephrata, Pennsylvania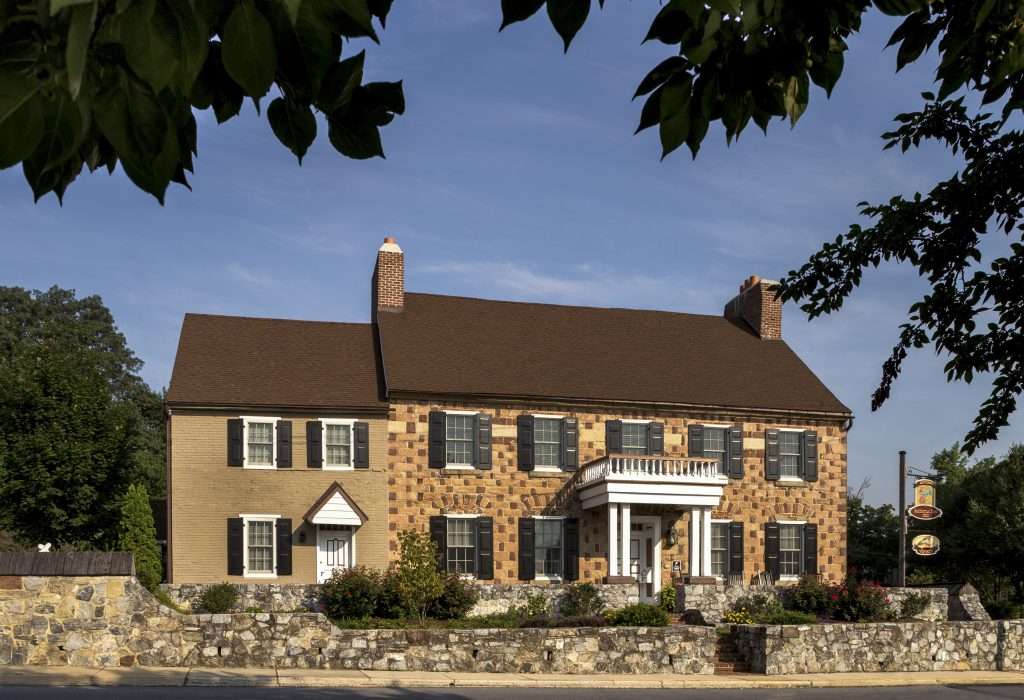 Hold My Calls! The uber romantic Historic Smithton Inn has a month-long package where guests can have champagne and locally-made truffles waiting in their room for an added $30.
The getaway is geared toward couples seeking romance and privacy. Guests may choose to add a dozen red roses for $75 or a single rose for $20. Every room has a real fireplace. An onsite wine bar and firepit only add to the experience. https://www.historicsmithtoninn.com/
---
Huron House Bed and Breakfast in Oscoda, Michigan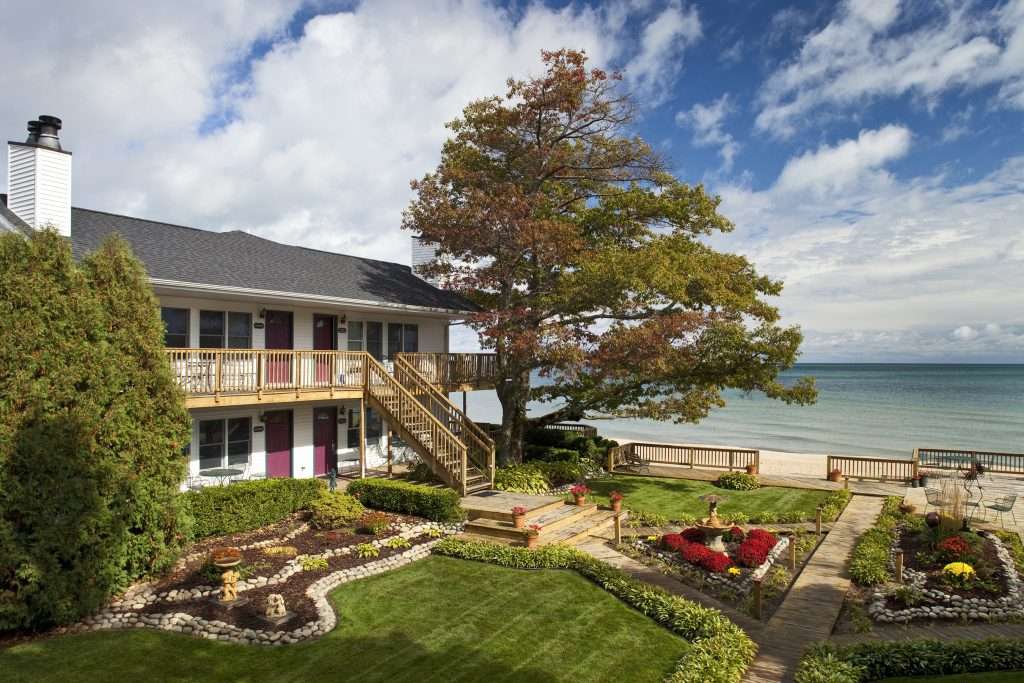 Milk & Honey Bath Indulgence: Wash away the stress of the day with this Milk & Honey bath experience in a tub surrounded by relaxing tea lights. Bath fizzies, body butter, and more abound.
This is a $75 add on for rooms with indoor jacuzzi tubs. Located beside a lake, and within the Huron-Manistee National Forest, this secluded B&B offers total romance. https://www.huronhouse.com/
---
The Hotel Saugatuck in Saugatuck, Michigan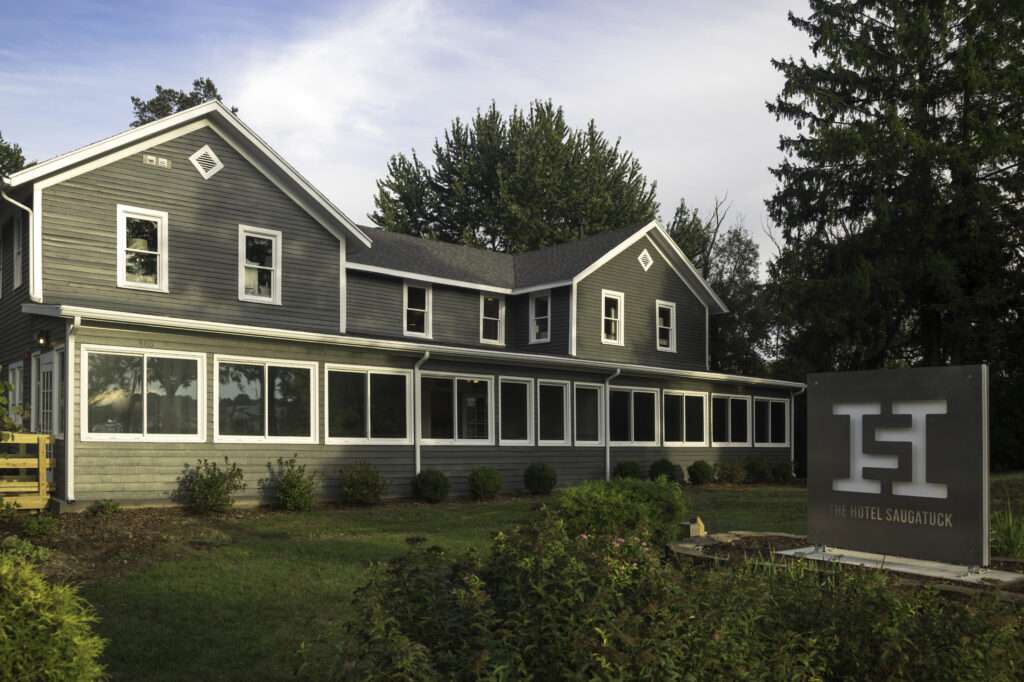 Romantic Sleigh Ride: Reserve a romantic one-hour sleigh ride for two! Cuddle up in a horse-drawn sleigh this winter as you take in the magic of the season along Michigan's Art Coast.
$100 plus room and tax per couple, based on availability and weather dependent. https://www.thehotelsaugatuck.com/
---
Turning Waters Bed, Breakfast & Brewery in Wabasha, MN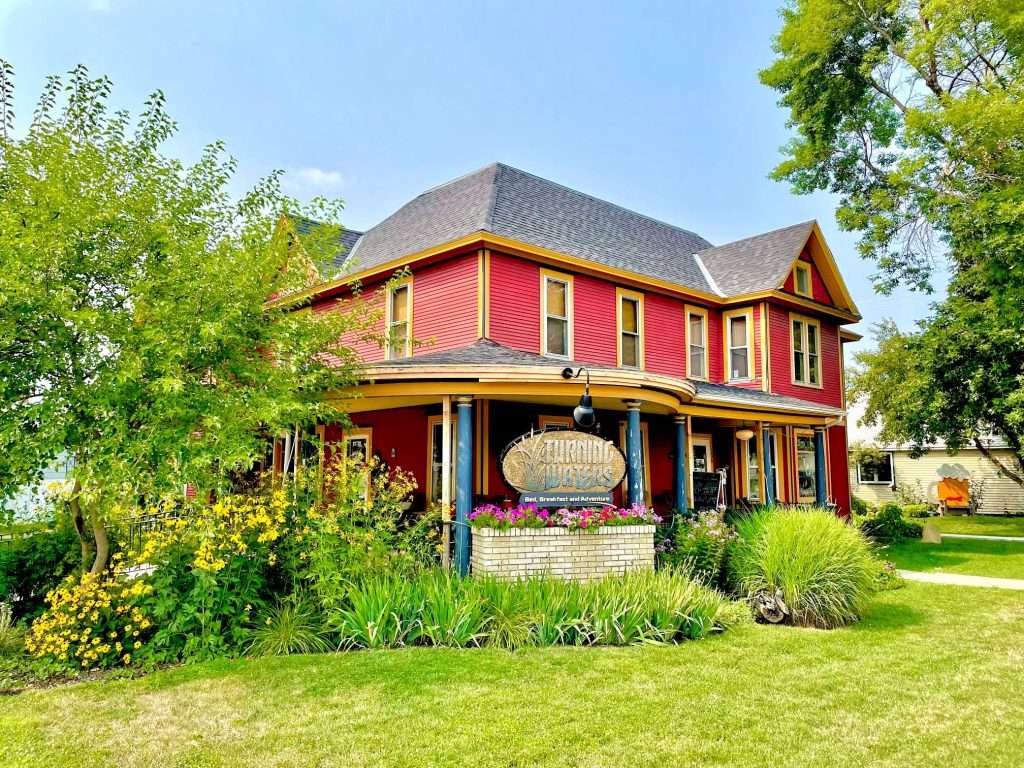 Beer My Valentine: This B&B, a block off the Mississippi River in historic downtown Wabasha, is the only bed and breakfast in the state with a brewery on its premises ¬– a huge draw for local and regional travelers.
Come stay and get a prime seat at the bar (and in your room). The Beer My Valentine package, a $75 add on, includes a flight of four beers for two people, a char-cutie cup of snacks for two, bomber of favorite style beer – brewer's choice, and handmade chocolates. https://www.turningwatersbandb.com/
Have you visited any of these Bed and Breakfast's? Do you and your love like to travel for Valentine's Day? If so, what are your plans this year?
Find more bed and breakfast deals in our archives.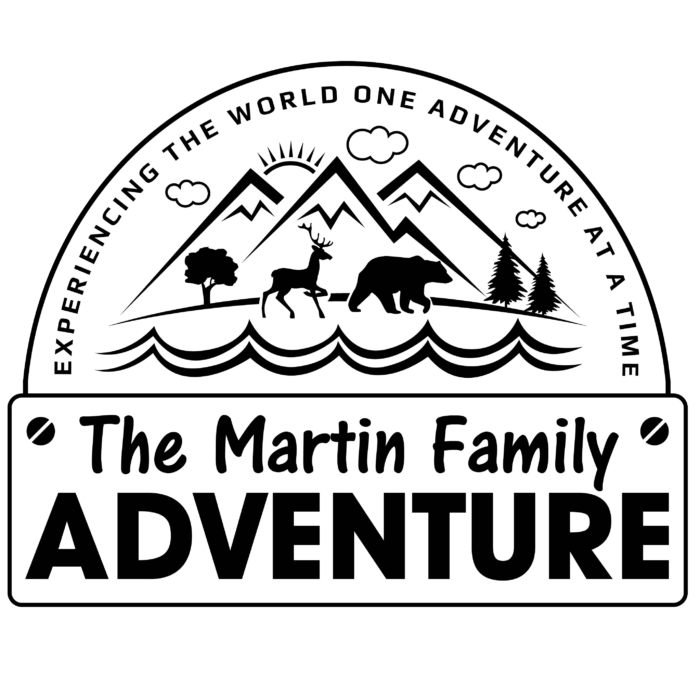 We are The Martin Family, from Kentucky, and we write about all things travel! We're so happy you've joined the adventure with us! We are excited to share our travels, journeys and adventures with you here on our site. We love experiencing the world one adventure at a time! Be sure to follow on YouTube and social media for even more!
"Live life one adventure at a time!" Crystal Martin
If you enjoy this content, please share!