If you enjoy this content, please share!
Y'all, I want to tell you about a new ALL-INCLUSIVE dude ranch vacation experience at BlissWood Bed and Breakfast Ranch in Cat Spring, Texas.(I shared them with you before and have more photos on that post.) I want to go so bad! I've always wanted to stay on a dude ranch. I'm lazy 😂 and don't necessarily want to work during my vacation, but relax and enjoy the scenery. A day working and learning might not be too bad though. I want to go on a wagon train too. That would be so much fun! This is not a working ranch getaway, so don't worry. It's filled with fun and adventure!
BlissWood Bed and Breakfast Ranch would be perfect this summer for families, girls' getaways, and couples trips. The ranch is within a 1-hour drive from Houston, 2-hours from San Antonio and Austin, and just under 4-hours from Dallas.
click smaller images to enlarge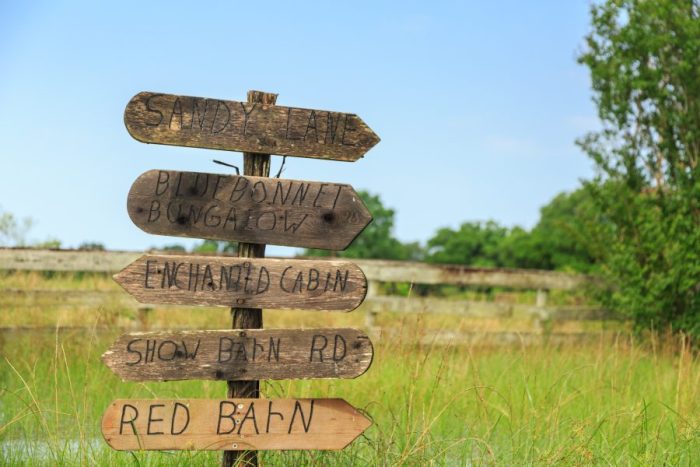 Details on the BlissWood Bed and Breakfast Ranch package:
All-Inclusive Dude Ranch Vacation Package – an all-inclusive 6-night, 7-day ranch vacation that includes:
Three meals provided per day
Miles of hiking and biking trails to explore
Three 1-hour horseback rides during your stay
Catch & Release fishing privileges in our stocked lakes
Archery, tomahawk, and knife throwing
Trapshooting session with an instructor
Exotic animal safari tour at the ranch
Hands-on feeding tour of our ranch animals
Firepit with S'mores one evening
An afternoon of classic ranch games at the barn
One evening's entertainment with a guitar player & singer
Photo session for one hour with Pulitzer Prize Winner Skeeter Hagler
$1,999 per person, plus tax, gratuity, and lodging.
ABOUT BLISSWOOD BED & BREAKFAST RANCH
Set on a 350-acre working ranch, BlissWood Bed & Breakfast Ranch is a remote and rustic hideaway an hour west of Houston. The B&B consists of 14 cabins and cottages of varying size, with woodsy furniture, full kitchens, sitting areas and porches. Some include woodburning fireplaces or woodburning stoves, whirlpool baths, and hot tubs. Also offer some glamping options (Grand Safari Tent, Conestoga Covered Wagon, Deluxe RVs) All lodging includes Continental breakfast placed in the accommodation. Private exotic safaris, animal feeding tours, hiking trails, fishing lakes, and activities, including: trapshooting, horseback riding, archery and fishing — round out the experience for an added fee. Pets are allowed; bikes and golf carts are available to rent. The B&B is 13 miles from Interstate 10 and 65 miles from downtown Houston. It's situated within Lehmann Legacy Ranch at 13597 Frantz Rd, Cat Spring, TX 78933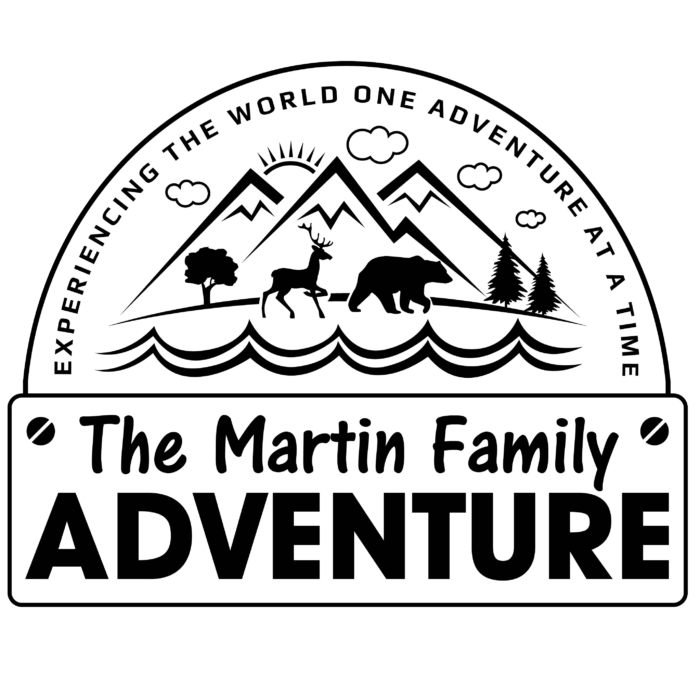 We are The Martin Family, from Kentucky, and we write about all things travel! We're so happy you've joined the adventure with us! We are excited to share our travels, journeys and adventures with you here on our site. We love experiencing the world one adventure at a time! Be sure to follow on YouTube and social media for even more!
"Live life one adventure at a time!" Crystal Martin
If you enjoy this content, please share!