If you enjoy this content, please share!
Would you ever consider doing an old fashioned Christmas on a ranch? I certainly would! I think it would be an amazing thing to take the kids to a real ranch, with horses and cattle and see what life is like. You can do that this year! I have some info, below on Texas style Holidays on a ranch!
If you're seeking a country-style old fashioned Christmas on the ranch with a dash of nostalgia, all the trimmings, and plenty of socially-distanced activities, keep reading.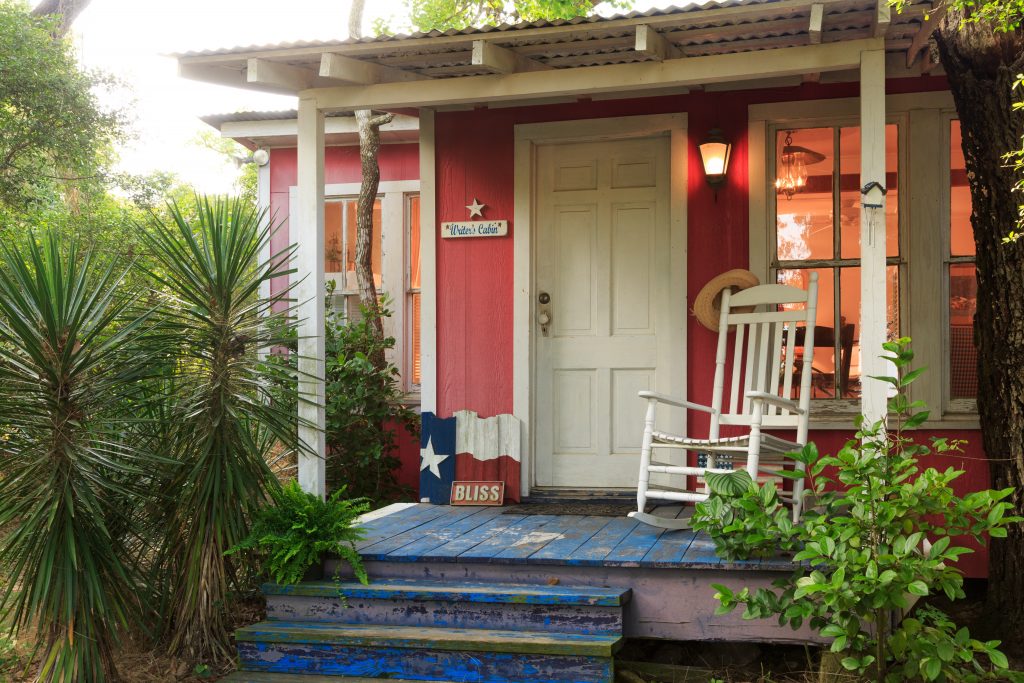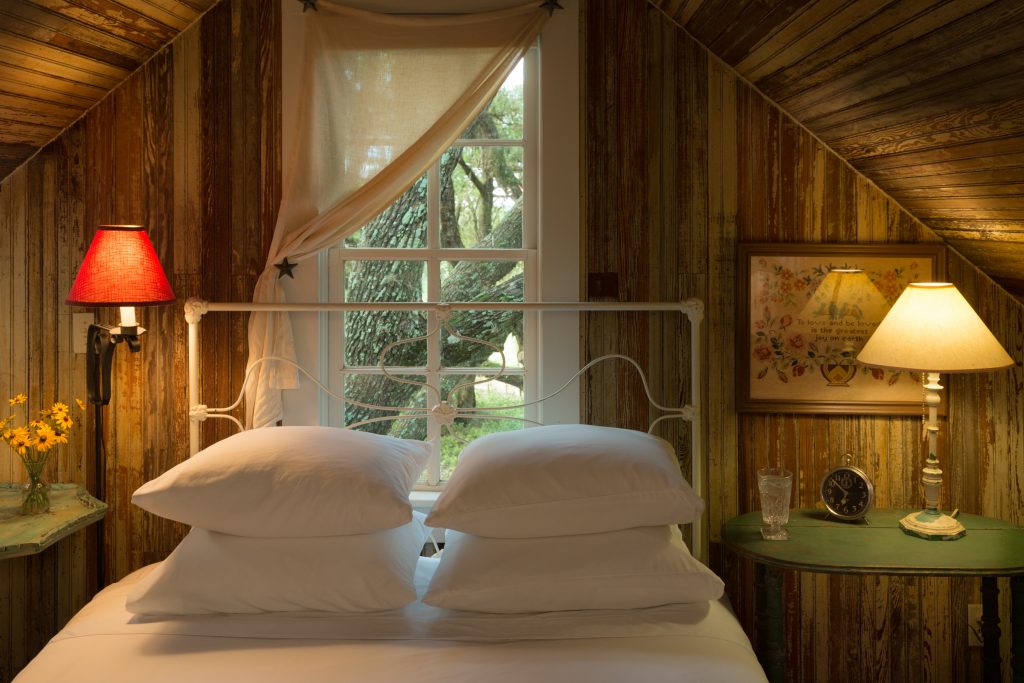 The Blisswood Bed and Breakfast Ranch in Cat Spring, Texas, a 500-acre working ranch set up as cabins/cottages, has created an incredible getaway for its guests — complete with a special lighting of the BlissWood Christmas tree with Santa and Mrs Claus on December 4th. The getaway spans all of December and includes a country "SleigHay" ride, which is a makeshift sleigh.
Texas style Holidays On A Ranch Include:
Tabletop 3 ½ foot artificial Christmas tree with mini lights that's yours to keep
Stocking filled with popcorn to pop and cranberries– to make your old-fashioned strung décor as a group activity (feel free to bring your own ornaments); plus a special keepsake BlissWood ornament
Gingerbread house making kit
Marshmallows so you may sing carols and toast by a campfire under a canopy of stars
SleigHay ride with Santa Claus at the helm and Ms. Claus on the ride with cell phone photos
(Add on a Professional family photoshoot with Pulitzer Prize winning photographer, Skeeter Hagler; $499 for 1.5 hours)
Keepsake jigsaw puzzle of BlissWood
The cost is $249 for up to 4 guests, plus the cost of accommodations & tax.(Available from December 1 to December 24th. This package is for BlissWood registered guests only)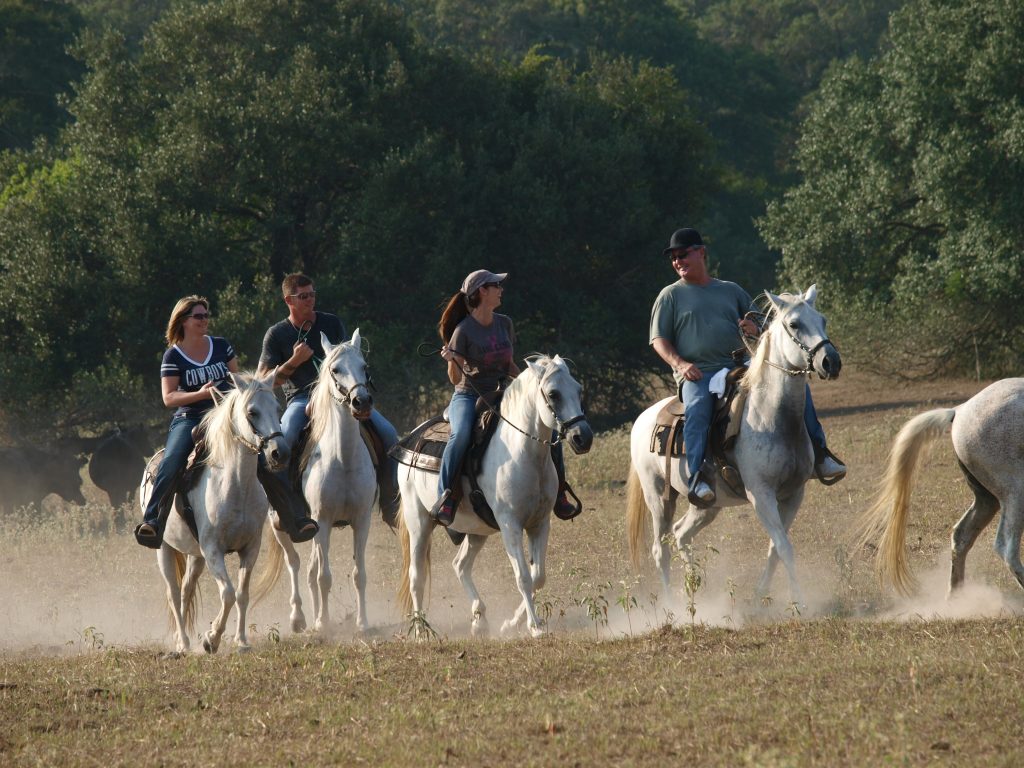 BONUS: Consider adding horseback riding! Kids under 10 years old can enjoy a 30-minute lead line Children's Horseback Ride for $39 per person. Kids 10 and up can go on the horseback trail with their adult and a guide! $79 per person.
VARIATIONS: Prefer not to horseback ride? Substitute one of the following: archery, tomahawk/knife throw, or catch and release fishing! See all our onsite activities here.
About BlissWood Bed and Breakfast Ranch
Set on a 500-acre working ranch, BlissWood Bed & Breakfast Ranch is a remote and rustic hideaway an hour west of Houston. The B&B consists of 14 cabins and cottages of varying size, with woodsy furniture, full kitchens, sitting areas and porches. Some include pull-out fireplaces, whirlpool baths, hot tubs, and/or shared or private outdoor pools. All accommodations include Continental breakfast delivered each day to guests' doors. Private exotic safaris, animal feeding tours, hiking trails, fishing lakes, and activities, including: trapshooting, horseback riding, archery and scrapbooking round out the experience for an added fee. Pets are allowed; bikes and golf carts are available to rent.

BlissWood Bed & Breakfast Ranch is 13 miles from Interstate 10 and 65 miles from downtown Houston. The bed and breakfast ranch offers 500 spectacular acres of rolling Texas countryside. Situated within Lehmann Legacy Ranch at 13597 Frantz Rd, Cat Spring, TX 78933, the ranch is located within a 1-hour drive from Houston, 2-hours from San Antonio and Austin, and just under 4-hours from Dallas.
I don't know about y'all, but the Martin family would LOVE spending a Holiday on a ranch like this. If we'd known about it sooner, we may have just planned this for our 2020 Christmas!
Find even more family travel ideas in our archives.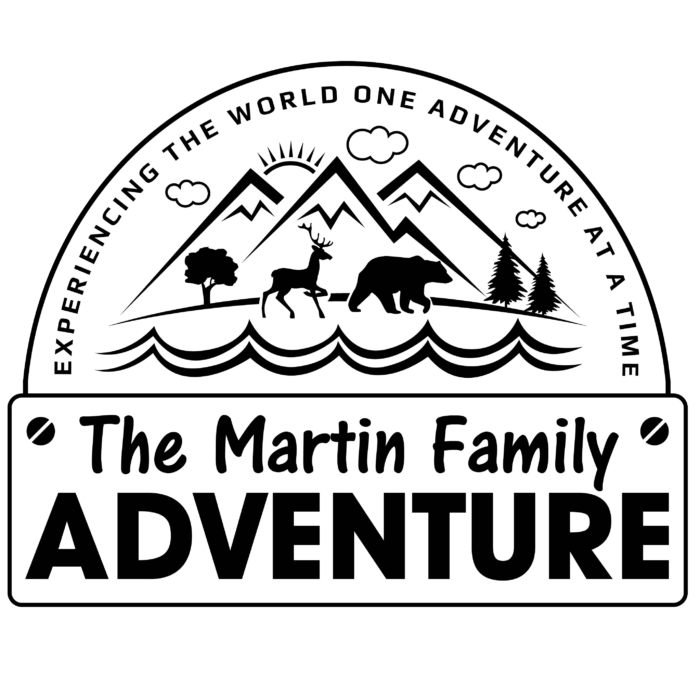 We are The Martin Family, from Kentucky, and we write about all things travel! We're so happy you've joined the adventure with us! We are excited to share our travels, journeys and adventures with you here on our site. We love experiencing the world one adventure at a time! Be sure to follow on YouTube and social media for even more!
"Live life one adventure at a time!" Crystal Martin
If you enjoy this content, please share!