If you enjoy this content, please share!
Do you travel for the Holidays? If so, do you go out of state or do you stay local? Or, perhaps, you've never traveled, your Holidays are a bit shaken up due to the Covid-19 pandemic and you want to get away for a few days, this Holiday season? Whatever the case may be, I recently learned of some gorgeous Inns and B&B's across the country that are offering safe travel experiences while staying "INN" for the Holidays. I'm excited to share because there are TWO right here in Kentucky! (our home state). (Louisville and Lexington). Travel locally this Holiday season, give back to your local economy and small businesses and enjoy places you've never stayed before.
The inns all had watercolor paintings of their facades made, to showcase their storybook-like qualities and draw travelers into the general idea. Here is the Charred Oaks Inn in Kentucky. I have several more, below, in a gallery. They are so beautiful!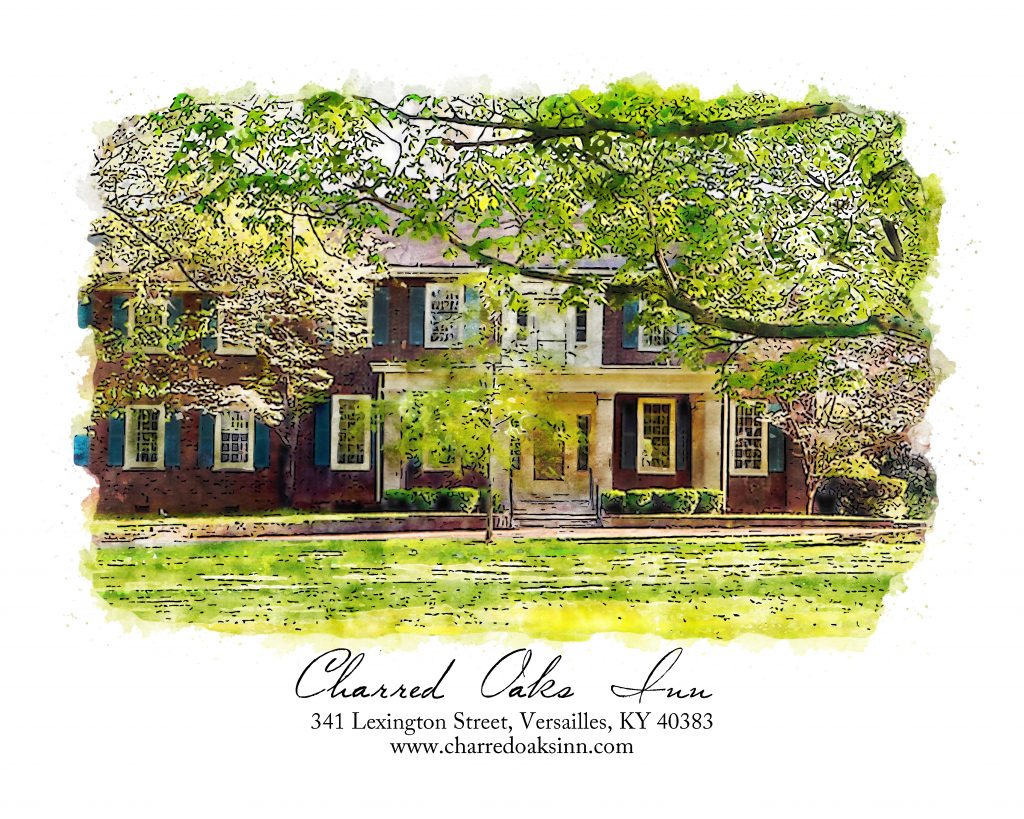 Instead of writing a personal story, I want to just give you the deets so here is the press release for you.
B&Bs Launch Holiday Campaign to Encourage You To Travel Locally and Boost Holiday Cheer
Two dozen inns dotting the U.S. are coming together for 'A Very Drivable Holiday' campaign to nudge regional travelers to seize the season and shape their own stories on one tank of gas
New York (November 17, 2020)— Twenty-four inns, beds and breakfast and boutique hotels across the country are banding together to encourage travelers to go it alone, fill their tanks, and seize the season." If this year has taught us anything, it's that happiness is a choice," said Al Heminger, owner of the Huron House Bed and Breakfast and The Hotel Saugatuck, both in Michigan. "Now is the time to write your own story – and make it beautiful, because it certainly will be memorable."
Across the U.S., as the pandemic continues to affect everyday life, small businesses, like the independent lodging industry, has felt the financial impact. This new promotion aims to forge a connection with regional travelers, offer a respite from being stuck at home, and provide a safe place where they can create a joyful impression of their holiday – using only one tank of gas, round trip. Every inn participating in the A Very Drivable Holiday campaign is offering a free gift to guests who check in between December 1-31st. These gifts include everything from complimentary glasses of wine with keepsake glasses, to homemade holiday cookies, kettle corn, honey, and bath bombs. Every morning, seasonal breakfasts will have an added holiday twist too. All properties will prominently feature holiday décor.
"Some of our guests don't travel very far to visit. Last weekend, one couple drove just 15 minutes But the passing Amish buggies and our small town make it seem like a world away," said Jan Garrabrandt, who runs The Artist's Inn and Gallery in Terre Hill, Pennsylvania.
Below is a list of the 24 participating properties – arranged alphabetically by state, then city. To view these these inns hyperlinked, and learn more specifics, visit: https://onetankholiday.com
Stanford Inn and Resort – Mendocino, CA
Charred Oaks Inn – Lexington, KY
Inn at Woodhaven – Louisville, KY
The Rookwood Inn – Lenox, MA
Waldo Emerson Inn – Kennebunkport, ME
The Lamplighter Bed & Breakfast of Ludington – Ludington, MI
Huron House Bed and Breakfast – Oscoda, MI
The Hotel Saugatuck – Saugatuck, MI
A G Thomson House Bed and Breakfast – Duluth, MN
Turning Waters Bed, Breakfast and Adventure – Wabasha, MN
Tuxedo Park STL Bed & Breakfast Inn – Saint Louis, MO
At Cumberland Falls Bed & Breakfast Inn – Asheville, NC
Pinecrest Bed & Breakfast – Asheville, NC
Top of the Ridge Farm Bed & Breakfast – New Durham, NH
Caldwell House Bed and Breakfast – Salisbury Mills, NY
A'Tuscan Estate Bed & Breakfast – McMinnville, OR
Chehalem Ridge Bed & Breakfast – Newberg, OR
Historic Smithton Inn – Ephrata, PA
Carriage Corner Bed & Breakfast – Intercourse, PA
The Artist's Inn and Gallery – Terre Hill, PA
Faunbrook B&B – West Chester, PA
Spring Creek Place Cabins – Greeneville, TN
BlissWood Bed and Breakfast Ranch – Cat Spring, TX
Gillum House Bed & Breakfast – Shinnston, WV
For my Kentucky readers, be sure to check out Charred Oaks Inn – Lexington, KY and Inn at Woodhaven – Louisville, KY as you travel locally this Holiday and winter season.
More of the beautiful watercolors: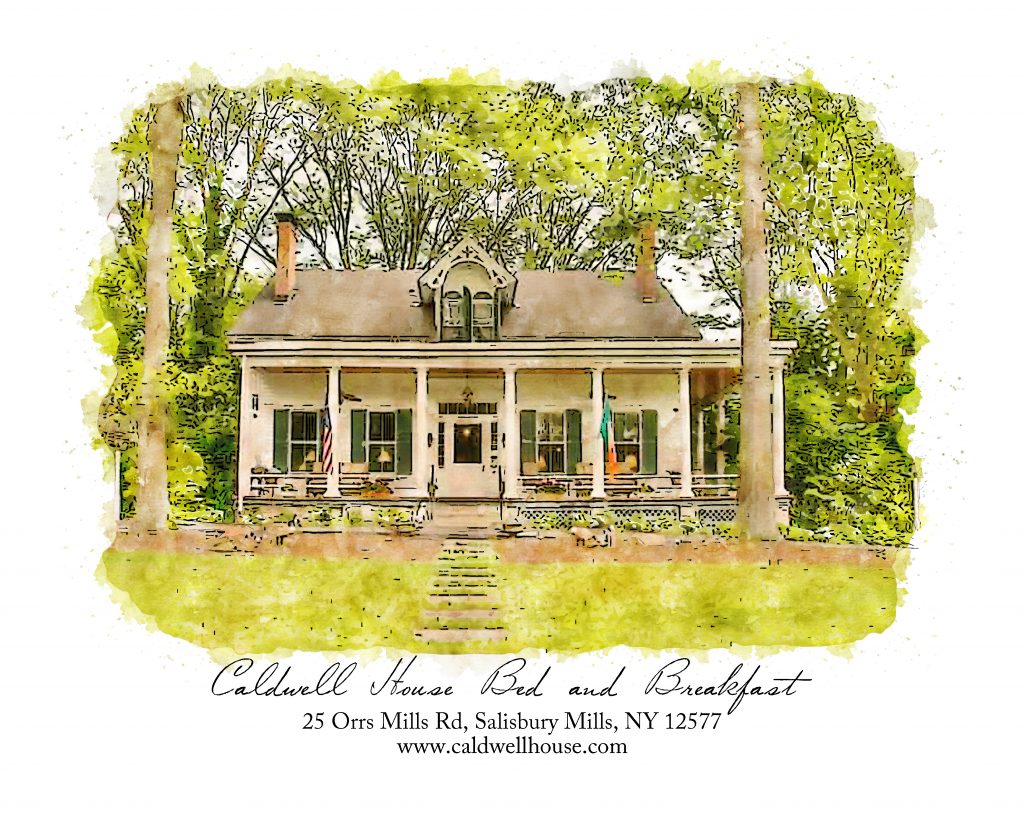 Would you consider staying in one of these gorgeous Inn's? Would you do so during the Holidays?
Find even more great Holiday travel articles in our Holiday travel archives.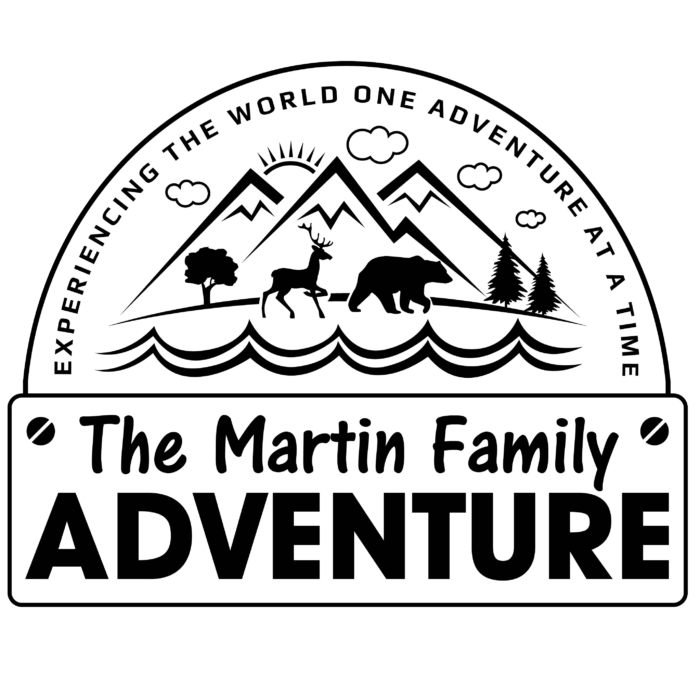 We are The Martin Family, from Kentucky, and we write about all things travel! We're so happy you've joined the adventure with us! We are excited to share our travels, journeys and adventures with you here on our site. We love experiencing the world one adventure at a time! Be sure to follow on YouTube and social media for even more!
"Live life one adventure at a time!" Crystal Martin
If you enjoy this content, please share!