If you enjoy this content, please share!
A few days ago, I told you about some fun off-peak travel adventure opportunities, around the world, with a part 2 on the way. Part 2 features Wilderness Scotland! (affiliate links may be used in this post to offset the costs of running our website. No fees will be passed to you.)
I highly recommend using a guide or travel agent when planning your adventures. A trusted adventure tour operator can take the worry, complexity, and work from the trip-planning process to deliver an unforgettable vacation that will maximize every travel dollar and minute allotted during your time away.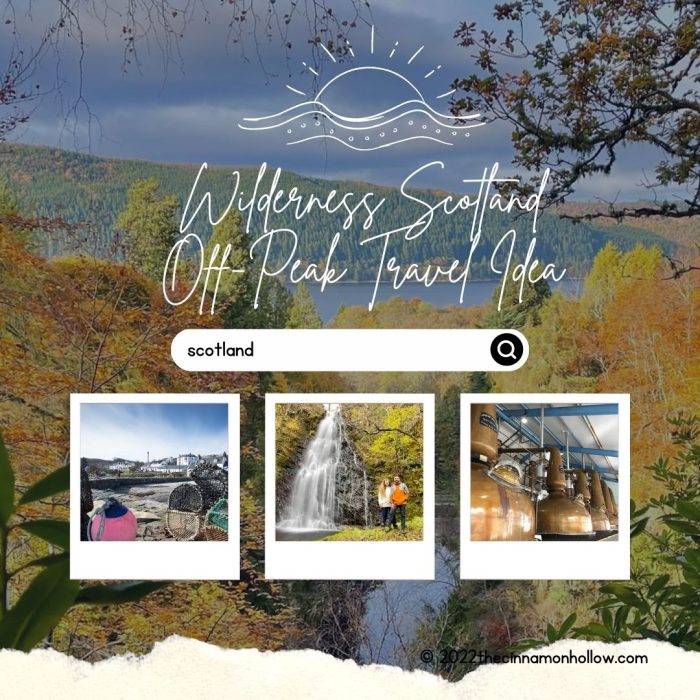 Wilderness Scotland – Off-Peak Perks: Autumn Colors & Wildlife
My most favorite season is autumn! The colors of fall, at their peak, are breathtaking. A multitude of animals can be seen roaming any country setting around the world, preparing for winter. I just love the atmosphere in autumn.
Pristine wild-land opportunities abound in Scotland and yet it remains a little-known secret that the off-peak months of September-November can deliver exceptional outdoor experiences for visitors who've pushed back their arrival dates.
click images to enlarge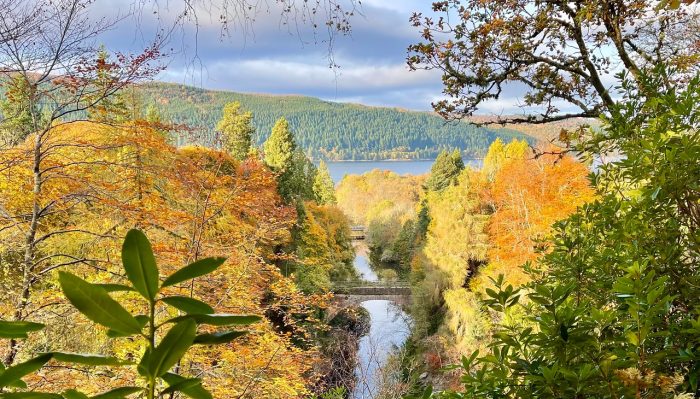 During this late-season window, Scotland explodes in colorful foliage and stunning local wildlife displays, while still offering the chance to experience the same wide variety local activities that drew the attention of international travelers throughout earlier summer months—with a fraction of the crowds. Plus the warm hues of autumn create a particularly cozy backdrop for travelers wishing to end each day's hike with a dram of Scotch or two by the fire.
click images to enlarge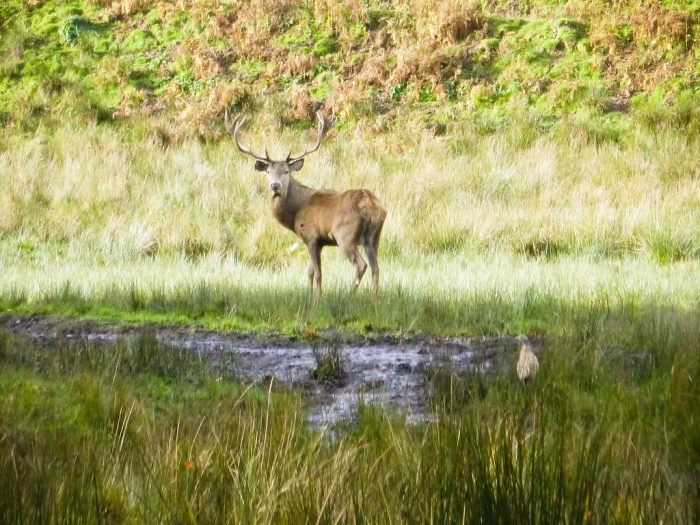 And since flights from North America to Europe are often much reduced during these late-season months, visitors can plan ahead to take advantage of off-peak airfares while extending their vacation good times well into the second half of this year. Two Autumn getaways in Scotland that best capture the awe of this later season include Autumn Highlands and Autumn Wildlife. Or, for those who prefer to push their travel dates back even further, get in touch so we can share more about the magic of winter in Scotland!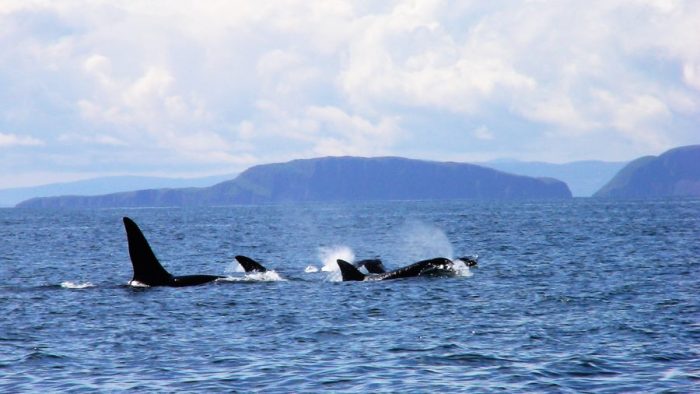 Have you ever visited Scotland? If so, have you ever visited there in the fall? Scotland is on our bucket list. In fact, it's at the very top of the list! Clay and I are still focused on US travel and visiting as many states as we can. But once we venture into worldwide travel (hopefully soon), Scotland is the first stop! And autumn is the season I want to visit it in!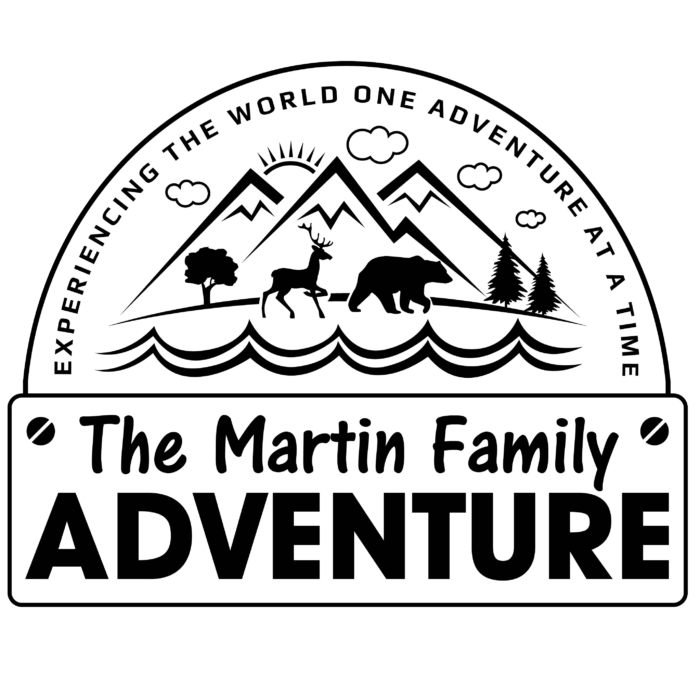 We are The Martin Family, from Kentucky, and we write about all things travel! We're so happy you've joined the adventure with us! We are excited to share our travels, journeys and adventures with you here on our site. We love experiencing the world one adventure at a time! Be sure to follow on YouTube and social media for even more!
"Live life one adventure at a time!" Crystal Martin
If you enjoy this content, please share!