If you enjoy this content, please share!
Whether you wish to shop, feast, sightsee or feel the adventure and fun like never before, Dubai offers ample options in every category. It, therefore, is not a surprise that Dubai ranks top among the list of destinations that must be seen and experienced at least once in your lifetime. Now, if you are looking for more solid reasons to visit Dubai, this post will prove beneficial to you.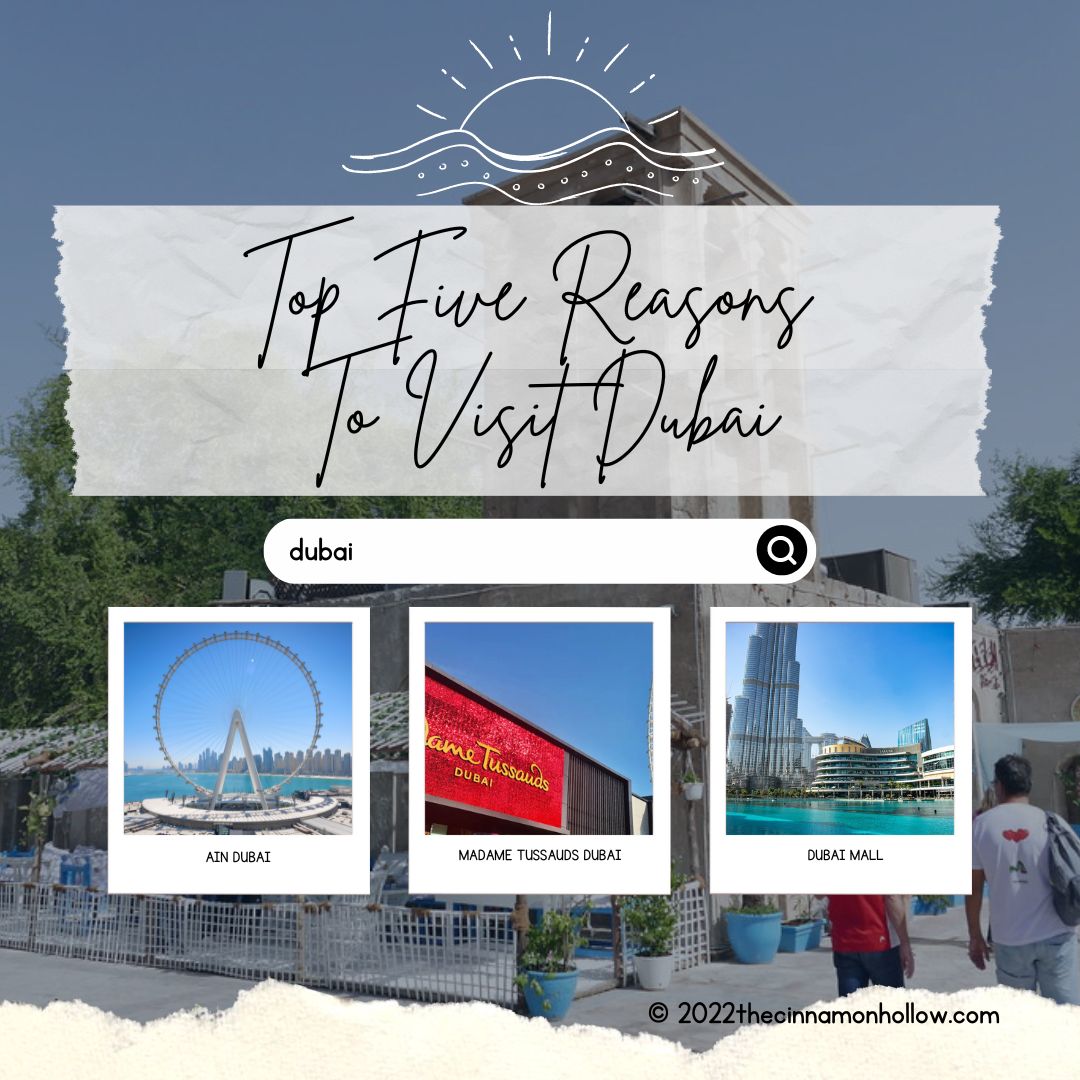 1. Iconic Landmarks
Yes, there is no lack of celebrated and well-known attractions in Dubai. Wherever you turn, you will find an epic sight here. Starting from Burj Khalifa – the world's tallest building to the one of its kind and palm-tree-like Palm Jumeirah Island to the sail-shaped, all-suite Burj Al Arab Hotel and Princess Tower – the world's tallest residential structure, there is a staggering array of attractions that make this city incredibly special. Apart from these, Dubai boasts of some enchanting landmarks that stand as a classic contrast to the region's uber stylish structures.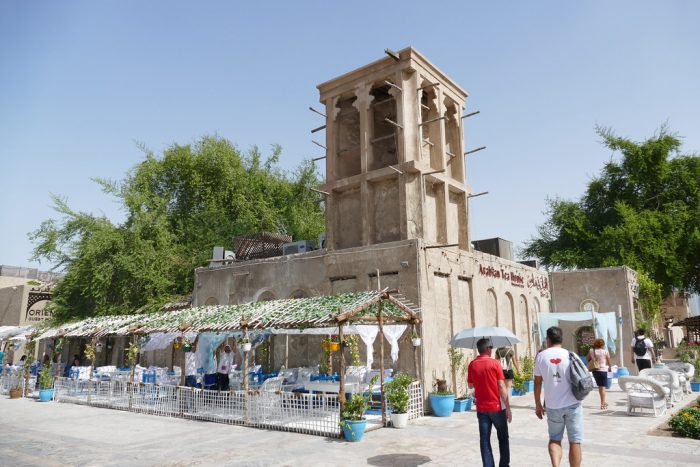 If you don't want to miss them, make your way to the Old Dubai, especially the 19th century Al Fahidi Historical Neighbourhood, which holds a spectrum of timeless highlights including Dubai Museum (within the region's oldest fort) and Sheikh Mohammed Centre for Cultural Understanding (which is the ultimate place to learn about the emirate's culture and history.) You also get to visit the intriguing museums and art galleries that dot the area, such as Coin Museum, Camel Museum and Coffee Museum to name a few.
2. Superlative Leisure Choices
Record-breaking sights in Dubai are not just limited to the cloud-piercing 828-meter-high Burj Khalifa. There are tonnes of them, mainly: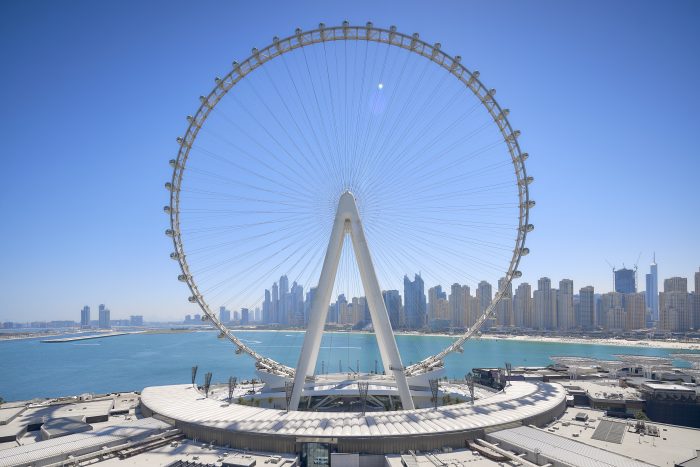 Ain Dubai: This newest attraction at Dubai's Bluewaters Island is the highest and largest observation wheel on the planet. It escalates you to a height of over 250 meters during the approximately 40-minute long revolution means you can look forward to absorb Dubai's coastline views that occupy Palm Jumeirah, JBR (Jumeirah Beach Residence), and Dubai Marina from a unique and refreshing vantage point.
Museum of the Future: As its name signifies, it is not any ordinary museum that journeys you back to the past. It is a high-tech museum that transports you 50 years into the future. See flying objects, check out the ground-breaking innovations, experience innovation and creativity with a twist, and mostly, be in awe at its astonishing architecture that shimmers like a colossal silver ring in the heart of the city.
Deep Dive Dubai: This is for underwater enthusiasts who want to scale new aquatic depths. This brand-new indoor attraction in Dubai is the world's deepest pool. It is where the seasoned divers can hit up to 60 meters depth as they explore this massive pool that resembles like a sunken underwater city.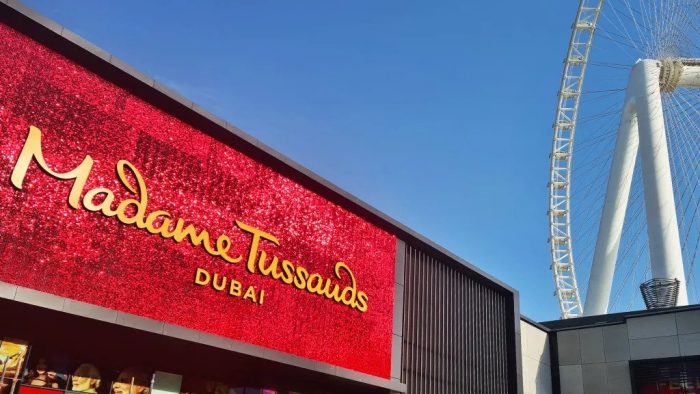 Madame Tussauds Museum: This is another latest attraction that you must add on your Dubai bucketlist. If you are not aware, it is the first of its kind museum in the Middle East where you can pose for some cool pictures with your most beloved, all-time favorite personalities. Yes, you get to catch with the large, life-like wax figures of celebrities that represent almost domains of fame.
3. Unparalleled Desert Landscape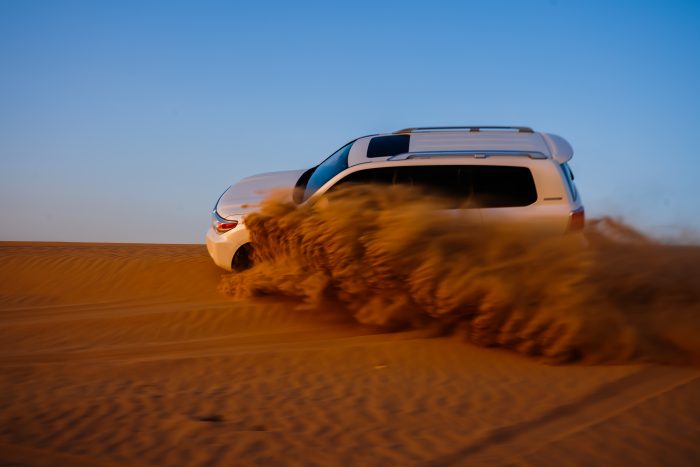 Given its glitzy charm with ultra stylish sights, it is hard to believe that Dubai is a desert city. With that being said, you can get a slice of its desert landscape by going on a desert safari. Just less than an hour's drive from the city center, it introduces you to a side of the emirate that is unscathed, loaded with tranquility, and full of life. Depending on your preference and duration of Dubai visit, you can opt for morning, evening or overnight desert safari. 4X4 dune bash is one of the unmissable segments of any desert safari tour. Add to this some wonderful traditional activities like camel ride, henna tattooing, Shisha smoking, and falconry. You can further enjoy BBQ dining and traditional shows (such as Tanura and Belly Dance) if you choose evening desert safari.
4. Endless Shopping Options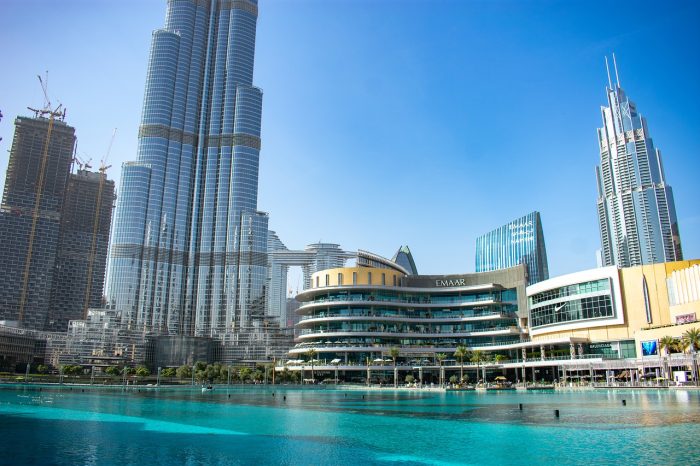 Dubai is dubbed as the shopping capital of the Middle East and for all right reasons. So, no matter you wish to treat yourselves or dear ones on your Dubai holiday, you will come across an overwhelming array of shopping options all over the city. They gracefully merge sleek avant-gardism with classic choices. The Dubai Mall, next to Burj Khalifa, is one of the surefire places to shop for those who are crazy about brands and high-end merchandise. Even if you don't have any plan to splurge on expensive or luxury brands, it is still exciting to discover the flagship stores and boutiques of some of the world's most elite brands.
There are also some cool alternative for budget shoppers. Visit souks or Arabian bazaars like Gold Souk, Textile Souk, Perfume Souk and Spice Souk. They all are packed with numerous shops; popping in to one of them will let you return with some amazing souvenirs and reasonably-priced gift items.
5. Extraordinary Theme Parks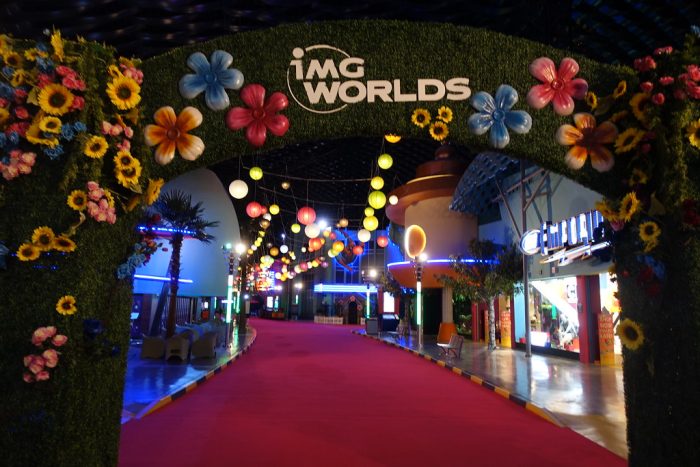 Dubai draws visitors not only for its breathtaking architecture and delightful shopping and dining scenes, but also for its widest array of theme parks. Topping this list is IMG Worlds of Adventure which is a must-visit for Cartoon lovers as well as the fans of Marvel superheroes. There are also dedicated sections for spooky adventure and dinosaur-inspired thrill. Another major place to visit for theme park enthusiasts is Dubai Parks and Resorts. With four parks under its roof, it is the first integrated resort in the region. Hundreds of jaw-dropping rides and attractions themed around Hollywood movies, Bollywood characters and LEGO blocks make it one of the ultimate theme park destinations in Dubai. There are also theme parks that are as special as the snow-themed Ski Dubai, kid exclusive KidZania Dubai, and the Virtual-Reality based VR Park.
Want to take a break from Dubai's theme parks? Head to Museum of Illusions or find your way to Dubai Safari Park or Emirates Park Zoo.
Conclusion
Needless to say, Dubai has a legendary allure that attracts all kinds of travelers. We are sure that people who have already visited here would agree with us. But, if you have never been to Dubai, be sure to visit Dubai! You can't help but fall for its irresistible charm, vibrant energy, inspiring cultural diversity, and of course, a wealth of leisure and entertainment attractions. In fact, a Dubai holiday is sure to exceed all your imaginations.
Find more world travel ideas in our archives.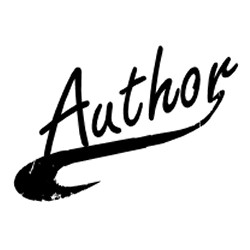 Neha loves traveling and is an avid trekker and explorer. She has done her post-graduation in Mass Communication, loves meeting new people and strongly believe in the Gandhian principle – 'Simple living, high thinking'.
If you enjoy this content, please share!