If you enjoy this content, please share!
Way back in the day, when I was a little girl, my family spent a very short time in Georgetown, KY. I don't remember much about it but I remember thinking it was a pretty town. Little did I know, as a child, but they offer several great events throughout the year! Events like the FREE Annual Festival of the Horse Georgetown, KY 40324.
The 42nd Annual Festival of the Horse brings "the best of the Bluegrass" to Georgetown, Birthplace of Bourbon, for the weekend of September 7-10, 2023.
Local musicians, Kentucky crafts vendors, all-new street performers, craft beer garden, festival foodie faves, family-fun activities like Fox Creek Amusement rides as well as the Toyota Grand Parade of Horses headline the free-admission festival.
The festival focuses on live music, with more than a dozen local and regional artists performing throughout the weekend on the Country Boy Stage. Featured musicians include Savannah Dean Reeves, The Mingled Oaks, Sorry Atari, The Lofi Souls and many more.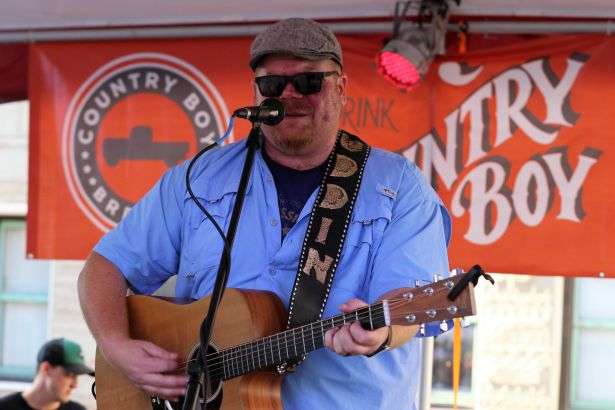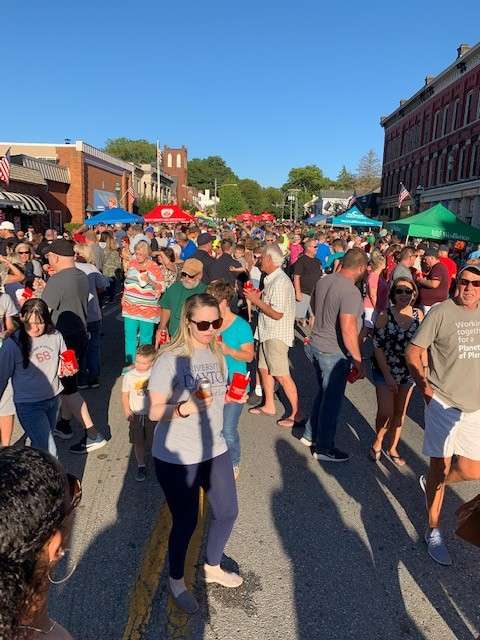 I may just have to gather my own family up, this year, and make a weekend trip to Georgetown for some fall festival fun! Kentucky is such a beautiful state and, if you attend the event, you'll be sure to see lush horse farms, gently rolling hills and lovely towns/main streets filled with local restaurants, mom & pop stores and hand crafts as you make your way across the state. It really is a beautiful area to travel!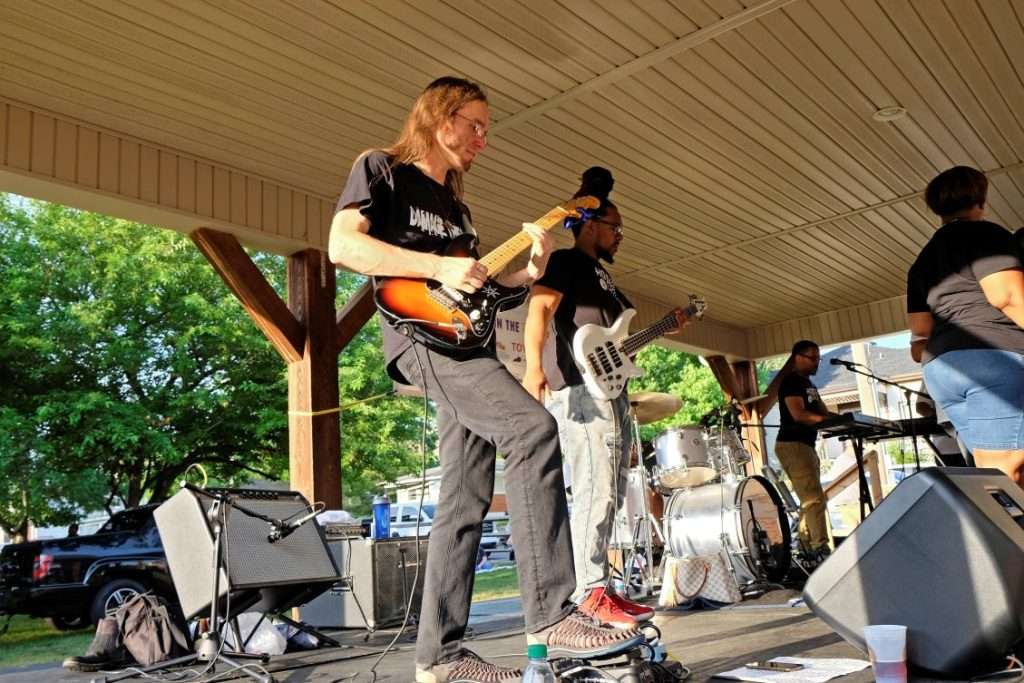 Annual Festival of the Horse fun facts:
70+ vendor booths on Main Street with everything from handmade woodworking and crafts to jewelry, apparel and home décor.
New and exciting street performers and roaming entertainment every day of the event, including Mike Guymon Juggling, The Balloon Man of Kentucky and Sky's the Limit Stilt Walking.
Numerous food and beer vendors with gelato, brews, international cuisine, gourmet burgers and more.
Festival activities: Georgetown Community Hospital's Colt & Filly Review Parade – the largest parade in the county (6:30 p.m. Sept. 8); Toyota's Grand Parade of Horses (5 p.m. Sept. 9); Blessing of the Animals and Pet Parade (1:30 p.m. Sept. 10).
Other festival events include:
Thursday, Sept. 7: The Fireman's Chili Cookoff
Saturday, Sept. 9: Storytelling, Scott County Public Library, Georgetown/Scott County Farmers' Market, Booiaka Demonstration, Harrison County Boot Stompers.
Sunday, Sept. 10: Paws in the Pool
Amusement Rides by Fox Creek Amusements, located in the City Hall Parking Lot.
Sponsors include Country Boy Brewing, Chinkapin Brewing, Georgetown Community Hospital, Toyota, Hubbard Mechanical & Comfortmaker, Kentucky Utilities, Celebrate Georgetown and Georgetown/Scott County Tourism Commission.
Be sure to check out www.FestivaloftheHorse.org for more information and updates.
ABOUT FESTIVAL OF THE HORSE | Since the 1980s, this festival has been a tradition in downtown Georgetown, celebrating the role of the horse in the heart of the Bluegrass and giving locals and visitors an opportunity to come together and commemorate horse heritage. Increasingly, live music has taken centerstage and, in 2024, the festival's focus on The Best of the Bluegrass will celebrate everything Kentucky with a focus on live music performed by local musicians and Kentucky food, arts and crafts and other vendors and entertainment.
ABOUT GEORGETOWN, KY | Birthplace of Bourbon. Kentucky's Horse Headquarters. Georgetown is both of these, and more. Sitting in the midst of Horse Country, Kentucky's fastest growing city is home to horse-centric attractions and events, including the Kentucky Horse Park, Old Friends Thoroughbred Retirement Farm, Kentucky Three Day Event, Festival of the Horse and the National Horse Show. Its beautifully preserved Victorian-era downtown is filled with dozens of locally-owned shops, galleries and restaurants. "Only here" attractions: Toyota Motor Manufacturing Tour/Experience Center; Yuko-en—the official Kentucky-Japan Friendship Garden; Heirlooms & Gretchen's authentic stained glass shop. Outdoor adventure: Elkhorn Creek; Skullbuster Mountain Bike Trail; Kentucky Proud family-fun farms. Historical sites: Ward Hall Greek Revival Mansion Tour; Scott County/Georgetown Museum; 1917 Rosenwald School. Coming: Blue Run Spirits Distillery. Accommodations: 38 unique stays, 18 brand name chain hotels, two campgrounds. www.facebook.com/gotogtown
Leave a comment below if you plan to attend or if you go. We'd love to hear what you think about the Festival Of The Horse and Georgetown KY in general! If you share photos on Instagram, be sure to tag us @martinfamilyadventure and use the hashtag #blogginginkentucky
More Articles You May Enjoy: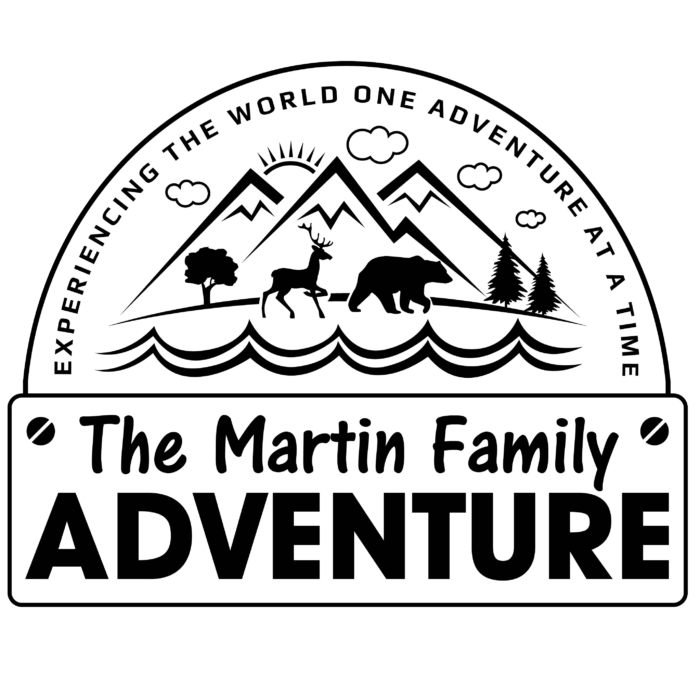 We are The Martin Family, from Kentucky, and we write about all things travel! We're so happy you've joined the adventure with us! We are excited to share our travels, journeys and adventures with you here on our site. We love experiencing the world one adventure at a time! Be sure to follow on YouTube and social media for even more!
"Live life one adventure at a time!" Crystal Martin
If you enjoy this content, please share!