If you enjoy this content, please share!
As I mentioned in my last RightOnTrek post, they now offer alternate meal alternatives like Keto and Vegetarian. Since I follow the Trim Healthy Mama way of eating, the RightOnTrek Keto meal kit is a great addition to my trail food! It allows me to have near-perfect plan options without spending a ton of time in the kitchen preparing food myself. I can just toss the kit in my bag and go. I'm all for easy! (25% discount below)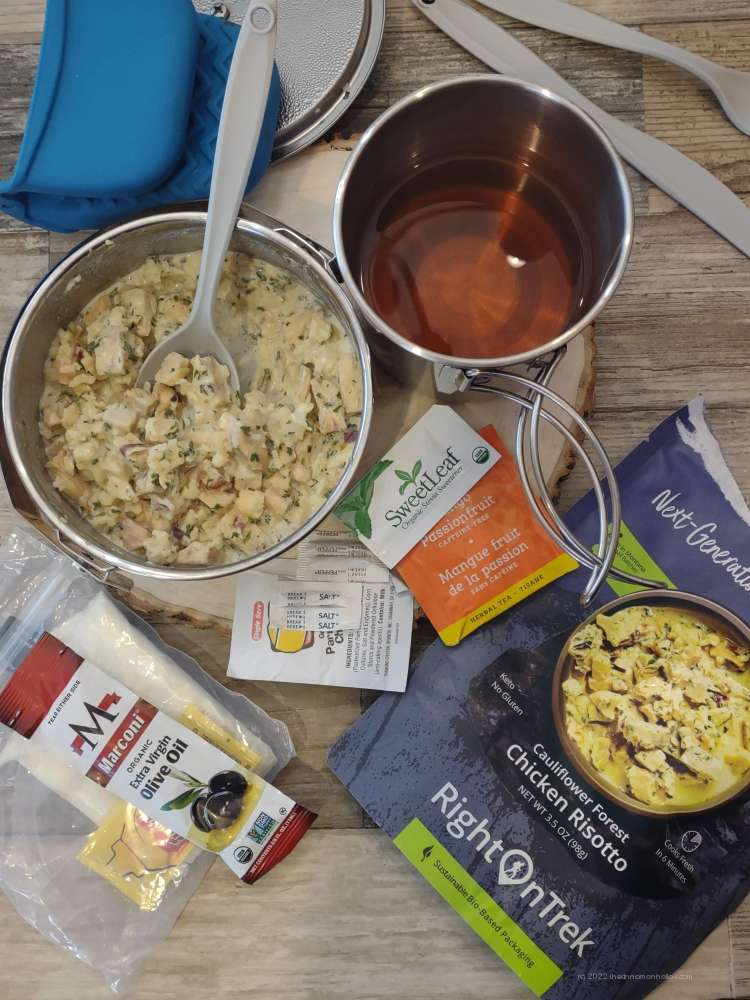 Affiliate links have been used in this post. Purchases made through our links earn us a small commission to pay for our website, without any fees passed on to you. Read our full disclosure policy for more info. Thank you for your support!
The Keto kit isn't fully on plan with THM, but it is close enough for me. And, since I'm only eating those foods occasionally, it's a perfect option for me.
I've prepared a list of what came in the Keto kit we chose (there are others to choose from) I'll be showcasing the vegetarian kit in another post so be sure to subscribe to our newsletter so you don't miss it:
RightOnTrek Keto Kit
RightOnTrek Back-country Meal Kit #9: Keto
If you can't find #9 – check out Keto Meal Kit #8. It is similar.
Main Meals:
Lunch and Snacks:
2X-Wisconsin Vintage Cheddar
Green Olives
Roasted and Salted Almonds
Smoked Sausages – Original
Almond Butter Cocoa Chip Keto Granola Bar
Parm Crisps Snack Mix
Beetroot Hummus Power Wraps
Condiments and Drinks:
Salt
Black pepper
Stevia packet
Mustard
Instant Coffee – Dark Roast
Mango Passionfruit Herbal Tea
Some items may vary depending on availability but you will get something similar to what is listed. Out of all the meals we sampled, I honestly, cannot pick a favorite. Each one was incredible and I LOVE the fact that there are so many additional seasonings included. Not everyone loves spicy, or salty or peppery so you can customize your meals as you eat them and that is awesome! I also love that it comes with instant coffee and tea packets along with sweeteners and creamers, etc. All the ingredients are included.
These meal kits also come in handy mesh bags and zip bags to carry your stuff in. They are also reusable so you can pack it all back out as well! Just toss your trash into the bag, stuff it in your backpack and you're good to go. No waste, no mess. Pack it in, pack it out.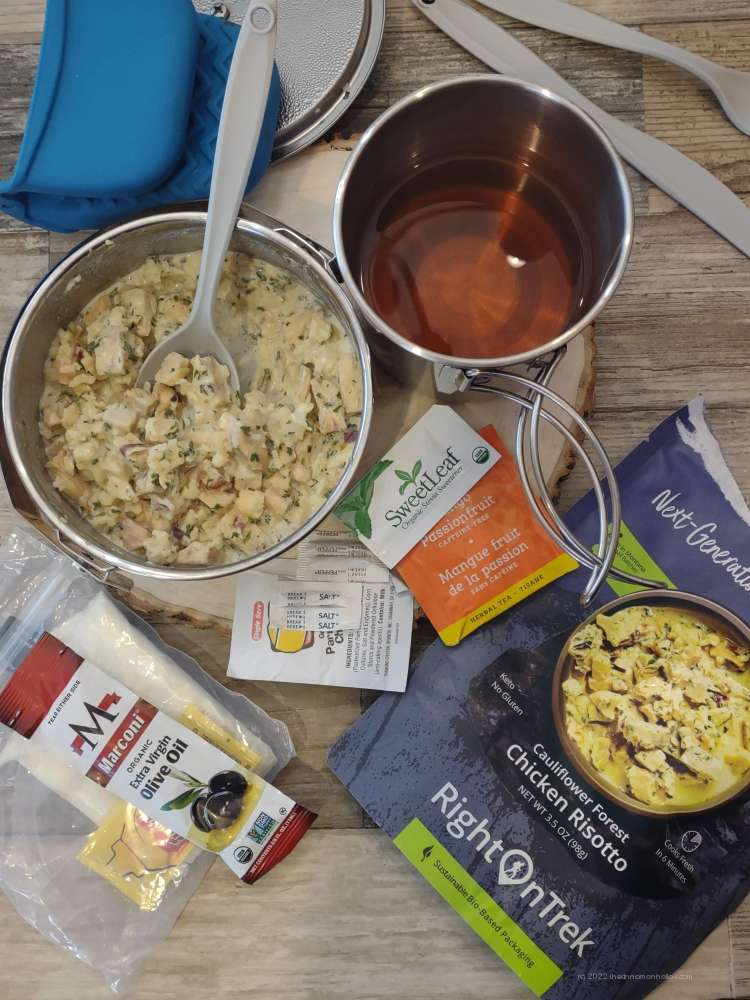 RightOnTrek Keto Meal Kit
25% off first-time orders with code 'Revolution25'. Shop ultra-light, ultra-fresh, and Ultra-affordable backcountry meals now!
.
In the following photos you'll see the Cauliflower Forest Chicken Risotto with Organic Olive Oil and Grated Parmesan. I made this meal for my hiking lunch. It was super easy to fix and tasted absolutely amazing. I cannot express to y'all just how much flavor is in these meals! The meal is cheesy and all the herbs add a ton of flavor. The extra Parmesan cheese, salt and pepper in the extras bag was not needed. It was plenty flavorful on its own. I would have maybe liked a little hot sauce but there wasn't any in my extras. If I order it, in the future, I'll add on a hot sauce packet if possible. Otherwise, it was perfect on its own!
To cook it, you just bring about 6 ounces of water to a boil. Remove the pan from the heat and stir in your packet of ingredients. Let it sit a few minutes and enjoy.
MY COOKING TIPS:
Personally, I would add 8 – 10 ounces of water and, once boiling, add the packet to the boiling water. Then I'd let it boil for just a minute, remove from heat and let sit 3 minutes to absorb the liquid. The reason being is that it was a bit crunchy when following the packet directions. Flavor gets a 10. Tenderness probably an 8 but with a few tweaks, a 10 as well.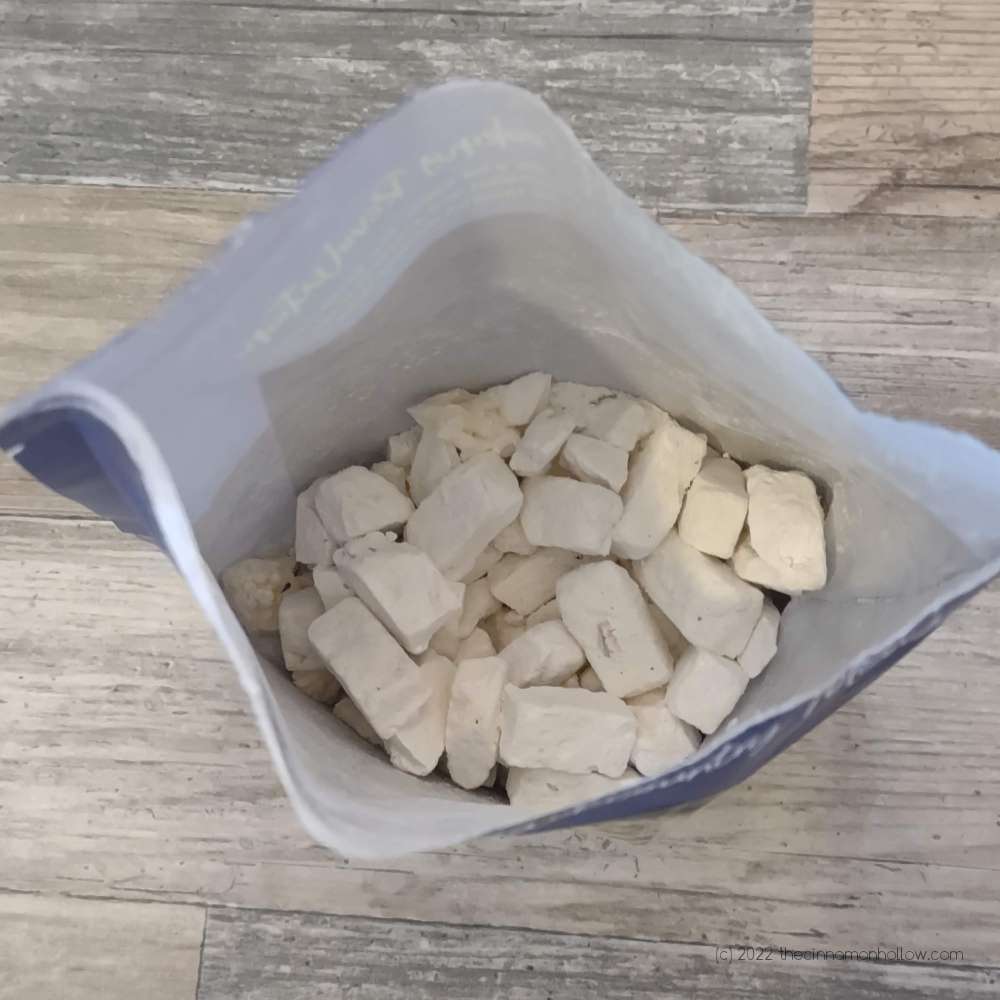 Served with the tea in my kit, it was the perfect meal! Look at all the herbs and spices in the photo above. My mouth waters just looking at it.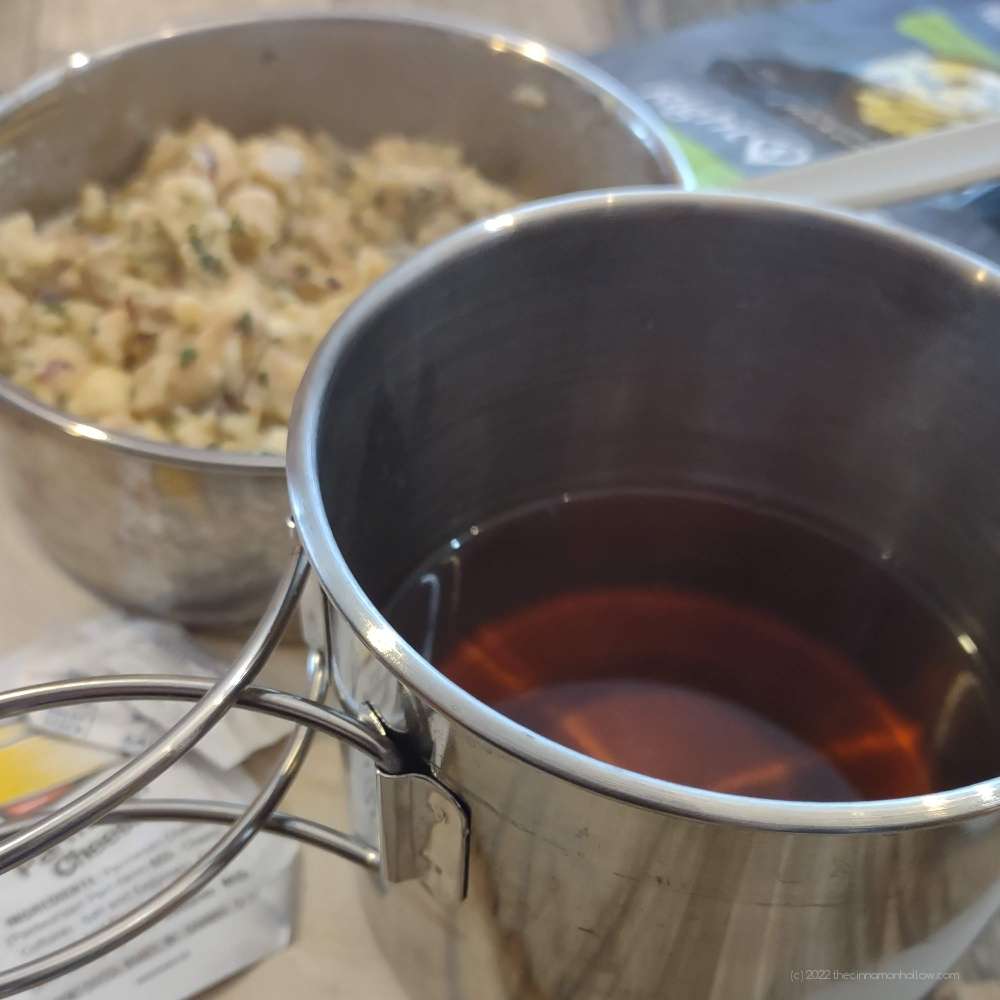 25% off first-time orders with code 'Revolution25'. Shop ultra-light, ultra-fresh, and Ultra-affordable backcountry meals now!
The first time we tried RightOnTrek, I didn't have any sort of oven mitt in my hiking/camping pack and I burned my finger. We'd never had hot meals on the trail before since we haven't done a ton of long distance hiking. I used a cloth face mask we had in the pack. 😂
I learned my lesson on that trek and added a little silicone fingers mitt. I highly recommend one of these silicone oven mitts! They don't take up much room and keep your fingers from getting burned.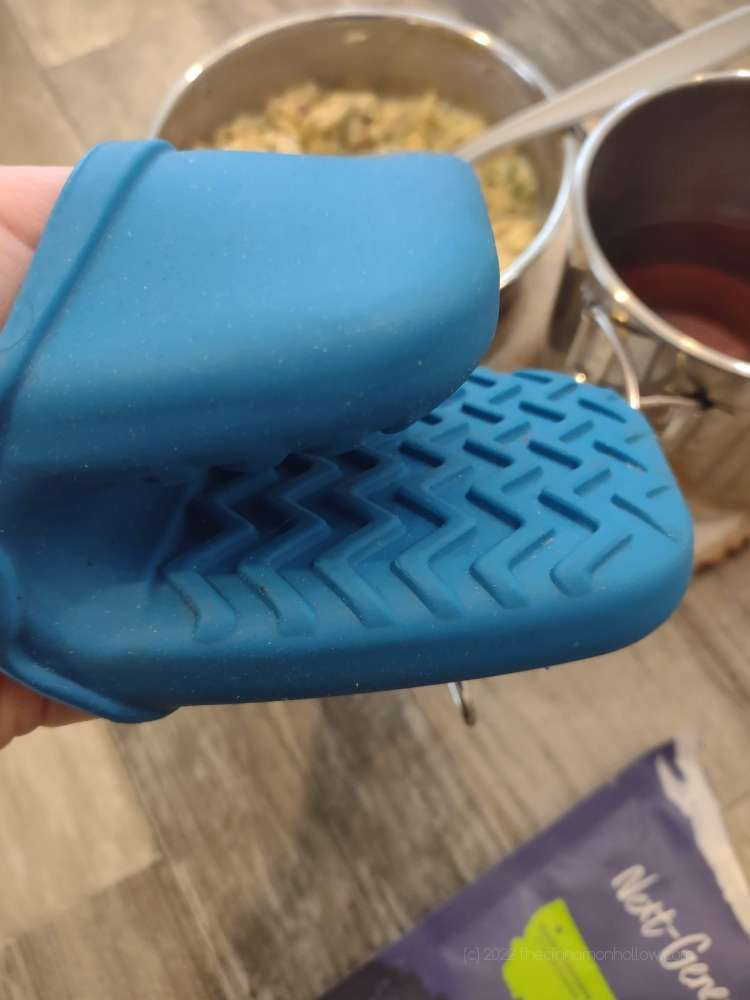 Your new go-to backcountry meals. Classic, Vegan, Keto, Vegetarian, No-gluten, or Dairy-free. Made fresh. Shop now!
.
25% off first-time orders with code 'Revolution25'. Shop ultra-light, ultra-fresh, and Ultra-affordable backcountry meals now!
.
Camp/trail cookware and utensils we recommend: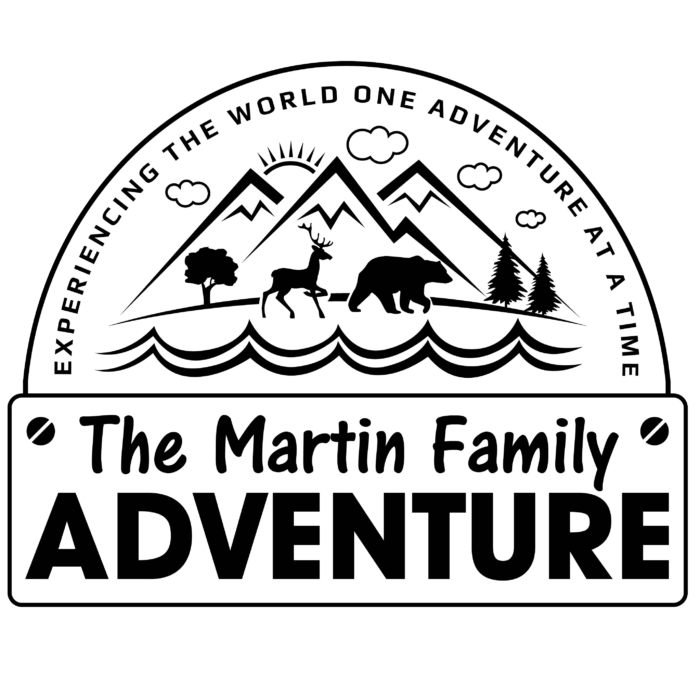 We are The Martin Family, from Kentucky, and we write about all things travel! We're so happy you've joined the adventure with us! We are excited to share our travels, journeys and adventures with you here on our site. We love experiencing the world one adventure at a time! Be sure to follow on YouTube and social media for even more!
"Live life one adventure at a time!" Crystal Martin
If you enjoy this content, please share!