If you enjoy this content, please share!
Do you like to hike? We do basic hiking on easy trails but haven't, yet, ventured into anything too strenuous. We're learning as we go, though. We do know how important it is to keep hydrated and stayed fueled while doing so as well as carrying lightweight supplies to conserve energy. The same goes for camping. You don't want to pack a ton of heavy items, especially for back country camping. I have some great tips on how to stay fueled while hiking or camping as well as how to stay hydrated.
Affiliate links have been used in this post. Purchases made through our links earn us a small commission to pay for our website, without any fees passed on to you. Read our full disclosure policy for more info. Thank you for your support!
This article was originally published on Cinnamon Hollow.
We camp more than we hike. Actually, we glamp more than we hike. Either way, we know the importance of easy to prepare meals and I love having food that is quick and easy AND tasty. Most folks want something more than just fuel, they want flavor! So, here's some tips I've learned.
How To Stay Fueled While Hiking (or camping)
First up, food.
To stay fueled while hiking, or camping, you want to pack lightweight meals like ready to eat meals, freeze-dried all-in-one protein meals that only require a little water and heat to prepare as well as snacks for energy. I love the meal plans and foods from Right On Trek. They offer 1 or 2 Day Adventure Meal Plans that you can customize for your own dietary needs. For instance, I don't really eat sugar, so, I didn't request that in my condiments (although I did choose some sugary items to show you). Some folks are KETO or vegetarian. I'll give you some more info on how to do that, but first, I want to show you what I received in my pack and how we prepared it.
These kits are awesome. They are super convenient, offer everything you need for 1+ days outdoors, for yourself or a family, and even have handy guides with tips on what to do with your supplies after using as well as hiking tips. They even come with resealable bags to pack everything back up in! Pack your trash out and discard of it at home.
It's been raining (and flurrying) almost non-stop around here so we haven't had a chance to do much. We did have two days where we were able to get out and about and enjoy the sunshine. I took my meal kit along with me as well as a small one-burner propane stove. I wouldn't typically take this particular stove with me, when doing a multi-day hike. We were planning to eat at a nearby picnic table each day, though, so it worked well and was light enough to pack along.
For my meal on the first day, I chose the Cheesy Mashed Potatoes With Chicken, a packet of cheese and peanut butter crackers and a packet of apple cider mix. The chicken is dried and comes in a zipped pouch along with a packet of hot sauce. This is inside the larger pouch that has the potatoes. These meals are super easy to prepare. All you need is a little water, a pan, spoon and heat source. I used my plastic camp spoon the first day but it doesn't stir very well so I packed a metal spoon for the next day and will do that from now on. I brought my water to a boil then added the chicken, stirring for one minute. Then I slowly stirred in the mashed potatoes, stirred for one minute, then turned the heat off and cooled for a few minutes. I added one packet each salt and pepper and some of the hot sauce. It was delicious! It had a ton of flavor. I let Clay and one of our kids taste it, too, and they also thought it was really good.
See our new post showcasing RightOnTrek Bechamel Style Mac-N-Cheese: & 6 Delicious Trail Foods
I was going to make the apple cider but, forgot to pack anything to lift the hot pan with and managed to burn my finger while cooking my lunch. (I'm fine but, please, be careful with your stoves!) After applying some burn ointment from my first aid kit, and lifting the pan with a cloth mask our daughter had in her bag, I decided to just finish my bottle of water and skip the apple cider. I saved it for a different meal, instead.
We had one more good day and decided to try some more of the meals in my kit. I had Peanut Butter Cup Oatmeal, coffee with Coffee Mate creamer (NOT on my THM eating plan for the Trim Healthy Mamas reading this) and a packet of my own sweetener for breakfast. The oatmeal was really good, too. I did add some of my sweetener to it to add just a touch more sweetness. I'd definitely purchase this and make it again!
For lunch, I had a protein bar, water and some dried fruit and nuts.
For snack, I had beef jerky, gummies and water.
For supper, I had the Vegan Shepherds Pie (sooooo good!), the Apple Cider from the first day and a small piece of a Snicker's Bar. This was one of the sugary items I chose. I forgot to get a picture of it, by itself, but you can see it in the middle photo below.
We were only out for a few hours so we shared some of the items in my kits. I'll buy more, for each family member, when we go on a long hike.
Since I typically follow a specific sugar free and low glycemic meal plan, I want to clarify my food choices a little. You CAN customize your Right On Trek kit to fully fit your food plan. But, I wanted to show you as many options as possible. So, I added in some things I don't normally eat day to day, but would eat occasionally, like candy and more sugary snacks. So, this meal kit service is totally doable for anyone. They have vegetarian options, things that suit the KETO diet which would also work well for Trim Healthy Mama, packets of tuna, etc.
You really need to go through each section and look at all the items, and click on all the option boxes, when creating your kit. It will ask you a series of questions for types of things you like. Then it will give you sample kit. You can keep it as it or edit or remove items as you wish. You can also just choose to have them pick for you. You can also just order their delicious dried meals! The prices are very affordable, I plan to add several of these to our emergency kit!
The Right On Trek website is cool too. It has a section to help you find more great trails to hike!
Next up: drinks!
You'll also want to stay hydrated. Being well hydrated while hiking or camping outdoors is very important. Being able to stay fueled while hiking, or camping does no good if you're dehydrated! Dehydration is not joke! It can lead to hallucinations, organ failure and even death. So make sure you have plenty of water. Of course, water is heavy to carry so plan ahead for how long you'll be out versus how much you can reasonably carry. You can also take along water purification tablets or a purifying bottle or straw in case there is a water source. Never drink directly from a creek, stream or river. Always purify it from toxins and bacteria first! Tablets make your trek more lightweight but only help if there is a water source. I also like to use a hiking backpack with hydration bladder full of water as well as a canteen and 1 – 2 bottles of water.
Third: Bug spray, dish washing items, etc.
For the love of pete, don't forget your bug spray! Be it a store bought one with DEET or a natural essential oil bug spray, you will want to repel mosquitoes, flies, ticks and other biting bugs. Ticks are HORRIBLE already this year so this is one item I keep in a go-bag to always have with me. Another is sunscreen. I burn, peel, freckle and repeat. So sunscreen is a must for me and our paleness.
I also like to pack hand sanitizer AND disposable hand wipes so we can wash up before eating. Sometimes, I also take some camp soap for quick dish-washing. If it's just a quick day hike, I usually just rinse them well with water and then pack my dirty dishes in a zip bag for proper washing at home. I learned the hard way on this trip to always have some sort of cloth or even a silicone finger mitt for lifting the hot pan. A first aid kit, plastic rain poncho, rope, compass, batteries, extra socks, bear spray and portable phone charger are also good to pack.
Believe it or not, all of it fits in my hiking backpack, along with the hydration bladder filled with water. There are a few other things I take along, as well, depending on where we're going and how long we'll be out and about. As I mentioned, above, we don't do the hiking many do and never camp in the back country, so we don't need as much.
Lastly, always pack out everything you pack in.
Please don't leave your garbage behind. And if you have leftovers that you can't take with you, bury them several feet away from any water to avoid contamination. It doesn't matter if you stay fueled while hiking or camping, if you destroy the Earth you're traveling!
While we haven't done a lot of hiking, we do love to camp, or tent-glamp in our case. Check out our tent camping must haves.
Do you go on long treks? Have you ever hiked something as big as the Appalachian Trail? If so, how do you stay fueled while hiking? What are your tips? My biggest tips for you are to always be prepared for anything that may come up and take plenty of food and water! Services like Right On Trek are the perfect way to prepare. The offer food you can order as well as new locations to hike, as well as tips and advice for making your adventure the safest and best it can be!
This article was originally published on Cinnamon Hollow.
Find more hiking tips, like learning how to stay fueled while hiking, or camping, in our archives.
Affiliate links have been used in this post. We will receive a commission when you make a purchase through one of our links, with no extra fees being passed on to you. This helps keep our site up and running and we greatly appreciate you shopping through us!
Shop This Post: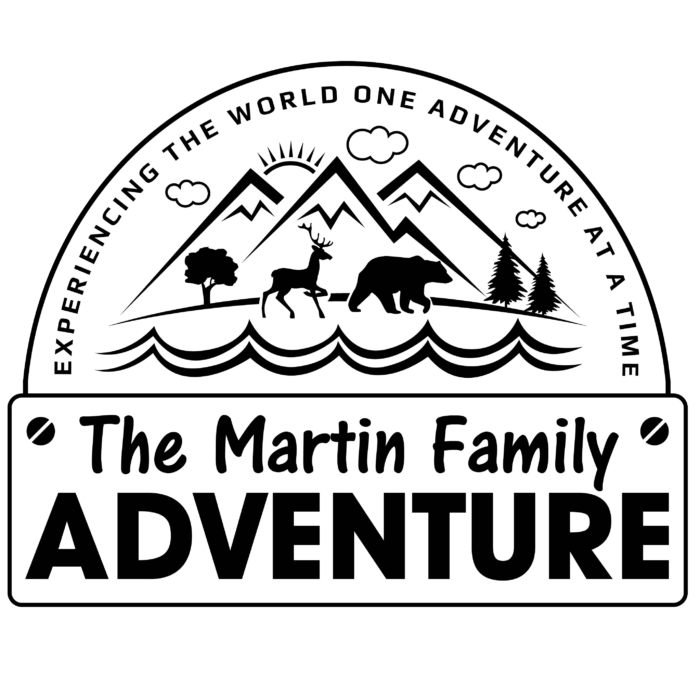 We are The Martin Family, from Kentucky, and we write about all things travel! We're so happy you've joined the adventure with us! We are excited to share our travels, journeys and adventures with you here on our site. We love experiencing the world one adventure at a time! Be sure to follow on YouTube and social media for even more!
"Live life one adventure at a time!" Crystal Martin
If you enjoy this content, please share!