If you enjoy this content, please share!
Clearwater, Florida is a beautiful beach town on the Gulf Coast that is home to some of the best beaches in the world. From stunning beaches to exciting attractions, there's something to keep you busy during your stay Whether you're looking to relax in the sun, go for a swim, or explore the city's many attractions, Clearwater has something to offer everyone.
Affiliate links have been used in this post. Purchases made through our links earn us a small commission to pay for our website, without any fees passed on to you. Read our full disclosure policy for more info. Thank you for your support!
Here are top things to do in Clearwater:
Visit Clearwater Beach. Clearwater Beach is one of the most popular beaches in Florida, and for good reason. The white sand is soft and powdery, the water is clear and blue, and there's always something to do. You can go swimming, sunbathing, fishing, boating, or simply relax on the beach and enjoy the view. There are also plenty of restaurants and shops to keep you entertained.
Go dolphin-watching. Clearwater is home to a large population of dolphins, and there are many companies that offer dolphin-watching tours. These tours take you out on the water where you can see these amazing creatures up close. It's an unforgettable experience that the whole family will enjoy.
Visit the Clearwater Marine Aquarium. The Clearwater Marine Aquarium is a non-profit organization that rescues, rehabilitates, and releases marine animals. The aquarium is home to a variety of marine life,, including dolphins, sea turtles, sharks, and rays. You can learn about these animals and their conservation efforts during your visit.
Explore the city's many parks. Clearwater has a number of beautiful parks that are perfect for a picnic, a walk, or a bike ride. Some of the most popular parks include Coachman Park, Clearwater Beach Dog Park, and John's Pass Village & Pier.
Take a walk or bike ride along the Pinellas Trail. The Pinellas Trail is a 27-mile paved trail that runs through Clearwater and several other cities in Pinellas County. The trail is a great place to go for a walk, bike ride, or rollerblading. You can also rent a bike at several locations along the trail.
Visit the Florida Botanical Gardens. The Florida Botanical Gardens is a 100-acre garden with a variety of plants and flowers. The gardens are home to a butterfly garden, a children's garden, and a Japanese garden. You can also take a walk through the gardens' many trails.
Catch a show at Ruth Eckerd Hall. Ruth Eckerd Hall is a world-renowned performing arts center that hosts a variety of concerts, plays, and other events. You can catch a show by your favorite artist or discover a new one at Ruth Eckerd Hall.
Shop at the Clearwater Premium Outlets. The Clearwater Premium Outlets are home to over 150 stores, including designer brands like Nike, Adidas, Coach, and Michael Kors, outlet stores, and specialty shops. You can find everything you need for your vacation at the Clearwater Premium Outlets with great deals on clothes, shoes, and accessories.
Dine at one of the city's many restaurants. Clearwater has a wide variety of restaurants to choose from, so you're sure to find something to your taste. Whether you're looking for seafood, Italian, Mexican, or something else entirely, you'll find it in Clearwater.
Catch a game at Spectrum Field. Spectrum Field is a baseball stadium that is home to the Clearwater Threshers, the Class A affiliate of the Philadelphia Phillies. The stadium is a great place to catch a baseball game on a summer evening.
Visit the Great Explorations Children's Museum. The Great Explorations Children's Museum is a hands-on museum that is perfect for kids of all ages. The museum has a variety of exhibits, including a water play area, a construction zone, and a grocery store. Kids can learn and have fun at the same time at the museum.
Take a boat tour of the Clearwater Harbor. There are several companies that offer boat tours of the Clearwater Harbor. These tours take you out on the water where you can see the city from a different perspective. You can also learn about the history of the harbor and the city during your tour.
These are just a few of the many things to do in Clearwater. With its beautiful beaches, sunny weather, and abundance of activities, Clearwater is the perfect place to relax and have fun.
More Articles You May Enjoy: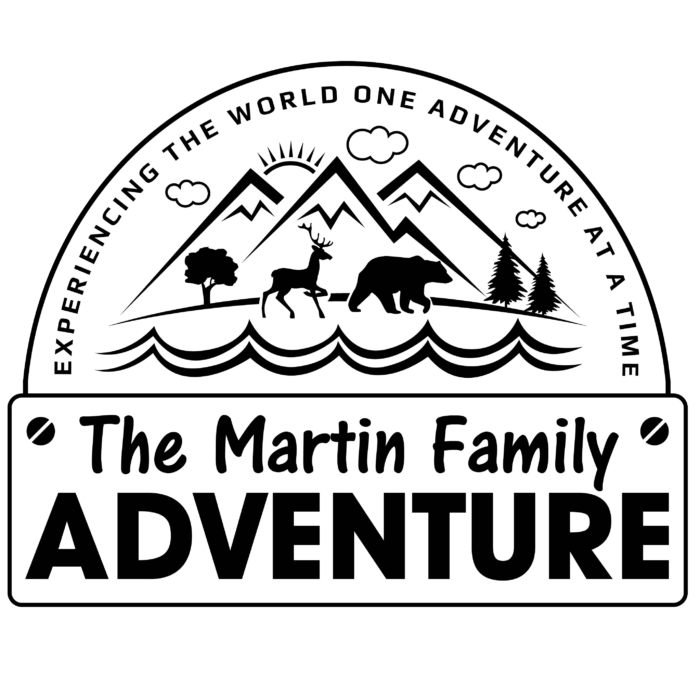 We are The Martin Family, from Kentucky, and we write about all things travel! We're so happy you've joined the adventure with us! We are excited to share our travels, journeys and adventures with you here on our site. We love experiencing the world one adventure at a time! Be sure to follow on YouTube and social media for even more!
"Live life one adventure at a time!" Crystal Martin
If you enjoy this content, please share!